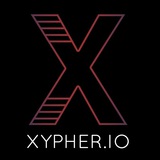 List of updates!

Xypher.IO
Small Interface update
A nice new logo :)

Volume Screener
500% speed upgrade for price updates
Interface update
We will be adding 30m and 1h timeframes for all exchanges in the upcoming weeks

Whale Sniper
200% speed upgrade to snipe unusual activities faster. We will be adding FTX, BitMAX and Coinbase in the next weeks.

Arbitrage Screener
500% Speed upgrade in price updates
FTX, BitMAX, Huobi Global, and OKEX added
Removal of HitBTC, Livecoin, Bit-Z, and Tidex due to low volume/interest
All areas are 100% free and accessible by everyone

Chart Screener is now 100% free (only requires free signup)

Xypherian
Our Telegram bot is now 100% free! All commands are open and accessible by everyone, forever and ever. Some commands like /x and /xc will be available for groups in the next weeks. If you purchased Xypherian yearly you will get a small surprise in the coming days on your inbox!
500% Speed upgrade in /a, /whales, /rekt
New heatmap on /mta
Interface improvements on /hmc

Discord
We are bringing our tools outside Telegram! You can now join our Discord server https://discord.gg/HQWswgc
Xypher's discord server is currently testing new experimental channels. Check out the Binance big order channel to check :)! Xypherian on Discord will be available in the next weeks too.

Roadmap
We have made some tweaks to our roadmap to adapt to the ever-changing state of the cryptocurrency market. Upcoming free and paid products include Uniswap & DeFi trackers, on-chain tools, plus our long awaited Xypher Trade Terminal.
Читать полностью…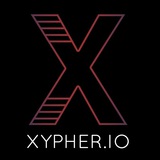 @ has a new feature on the /hmc command for Bitcoin: combined heatmap charts. You can visualize a heatmap chart with the biggest buy and sell walls in the top spot and derivatives exchanges trading Bitcoin.

Usage is as simply as sending /hmc combined to @.

You can include a timeframe like this

/hmc combined 5m
/hmc combined 30m (default)
/hmc combined 4h

This awesome feature is completely free!
Читать полностью…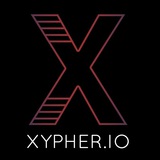 50% OFF!

Valid until Monday on Xypher Pro, Whale Sniper and Volume Screener

xypher.io/Buy/Pro
Читать полностью…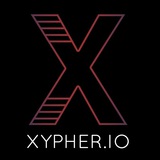 Maintenance started. We will be back in 3 hours.
Читать полностью…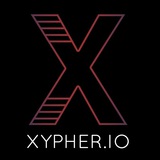 Xypher.IO and it's services, including our telegram channels will be offline on November 22nd as we perform an important system upgrade. Downtime will be approximately 3 hours

Major improvements include a 500% speed upgrade in most of our services and new features in @ and Xypher.IO
Читать полностью…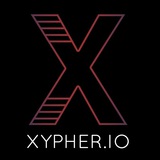 New feature on Xypher.IO: TradingView to Telegram Alerts!

You can now get notified on Telegram when your TradingView alerts trigger. This feature is not exclusive to crypto and you can use it with any market on TradingView, including Forex, Stocks, Indexes, and more.

The best thing? This awesome feature is available for free to everyone. Setting up your alerts takes one minute, make sure to read this blog post to learn how.

We are currently working on bringing this feature to Telegram Chatrooms/Channels and Discord Channels. Make sure to drop by on @ if you have any suggestion!
Читать полностью…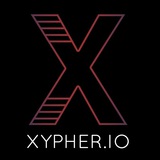 @ has a new command: /signals!

This new feature allows you to view a list of the latest @ signals by coin or exchange (or both!). Reading it might seem tricky at first but is pretty straightforward.

Each line includes:

🔴⚪️✳️ A clickable emoji that defines weather the volume increase detected was bearish, bullish or netral. The link opens Xypher.io for more information about the signal

Date in day-month format

Coin and amount traded.

Depending on your settings, you will get exchange codes which are outlined on the answer.

This new feature is available for free to everyone until the next week! Make sure get a Xypherian Bot Pro subscription after, which includes this and many other awesome commands.
Читать полностью…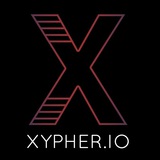 Coming this Friday, a new experimental feature on @: Heatmap charts!

Heatmap charts allow you to see where the big players are placing their bids and asks, along with the current price.
Читать полностью…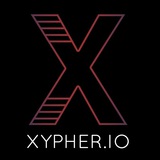 We have a new free Telegram channel!

/channel/BinanceLiquidations

Live feed of Liquidations on Binance Futures markets above $100k
Читать полностью…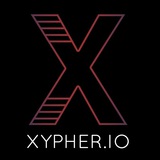 Xypher.IO and it's services will be offline on Friday 21th as we perform an important system upgrade, starting at 2:00 PM UTC. Downtime will be 3 hours.
Xypher Pro subscribers will get an extension of 24 hours to their subscription as compensation.
Читать полностью…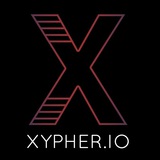 New feature: you can now query BitMEX liquidation data from our Telegram bot @.

Use /rekt to get a breakdown of the total contracts liquidated in the last day
Use /top rekt to get a list of the top 10 biggest liquidations in the past day

In addition, you can now review past liquidations with a new Liquidation Screener available in our website https://xypher.io/Screener/Liquidation

Let us know your thoughts of this new function in our chatroom at @!
Читать полностью…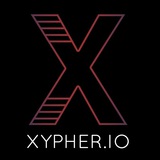 List of new updates:

Xypherian suffered the most on this update! Xypherian is close to full group compatibility and will become smarter with time to help public chatroom administrators and incentivize public conversation more. In this update, we have rolled anti-flood features for public groups: Xypherian can now clean old commands with two usable antiflood methods.
If you wish to enable antiflood methods, you need to remove Xypherian and readd it to your group. You need a Xypher account linked to your Telegram account as well. Once that is done, simply configure it on xypher.io/Xypherian

/arb command was re-styled
/events is now displaying events with more accuracy. It also displays today's events when no command is given
/x that displayed full price data was removed and it now displays an interactive menu for coins
/xc new command that displays interactive menu but for charts
/book displays orderbooks in a bigger picture
/p has a new experimental chart for the top 250 coins. This is closed at the moment for beta testers but feel free to ask in @ for access.
/ideas and /fa are now forbidden to be posted on public groups due to size of the response.
/feedback Send us your feedback using this command
/howtoadd How to add Xypherian to chatrooms
/groups Groups where you have added Xypherian and their configuration
/my Info about your Xypher account

In addition, there are some usability and other minor improvements done throughout the site. For example, you can now change your password and name directly on the settings page. We have divided our products into two segments: Xypher Alerts and Xypher Screeners. Check them out on xypher.io :)

That's it. Thanks for using Xypher and keep on rocking!
Читать полностью…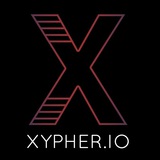 Huobi Global is here!

Established in 2013, Huobi has been experiencing a steady rise in volume, usage and awareness in the past months.

Whale Sniper Premium users can now receive signals from their BTC, ETH, USDT and HT markets directly on Telegram.

To receive Huobi signals, simply activate them in your Signals Settings page
Читать полностью…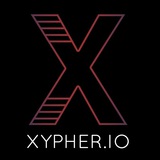 Whale Sniper will be offline tomorrow starting 2:00 PM UTC for 3 hours as we perform backend upgrades on the system. Subscribers will receive one extra day as compensation.
Читать полностью…