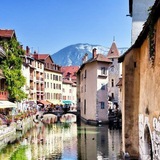 ‍It is hard to find someone who has not heard of TON yet. Especially among those interested in crypto, blockchain technology and decentralization.

If suddenly someone does not know, TON Сrystal💎 is a native cryptocurrency of FreeTON blockchain. The community is following the decentralisation principle (FreeTON never had an owner) and openness (TON protocol code is in the open access).

Simple and secure blockchain-communicator Surf (iOS, Android) was developed for the convenience of actions with 💎. It is confidential, instant, secure, convenient and ideal for storing or sending TON Сrystal💎.

You can now appreciate all the benefits of the apps and TON Crystal. To do so just activate the BOT @ and follow the instructions. In a matter of minutes you will become one of the owners of TON and a pioneer of FreeTON Community development and also get a little reward.
Читать полностью…