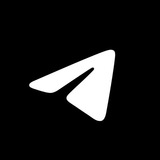 Stories in Profiles. Stories can be posted as temporary updates, or saved to your profile for as long as you want.

Every story on your profile has its own privacy settings – so you can decide who is able see each one.

When selecting the story duration, enable 'Post to Profile' or open your Story Archive in Settings > My Stories to add a past story to your profile.

Stories in your archive or on your profile can still be edited at any time – or removed from your profile via Settings > My Stories.
Читать полностью…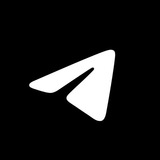 Stories. Every user can quickly share moments and see what friends are up to – right at the top of the chat list.

When viewing a story, you can tap to share, reply or react. For a quick ❤️, just tap – or hold down for hundreds of emoji options.

You can create stories with photos or videos – either from your gallery, or recorded with the in-app camera.

When posting, you can select from 4 privacy settings: Everyone, My Contacts, Close Friends and Selected Contacts – all of which can be completely customized with exceptions and updated at any time.

Stories can last for 6 to 48 hours – or they can be posted to your profile, arranged in a scrollable grid, where users can see your highlights for as long as you want.

For even more details, check out this in-depth guide to Telegram Stories.
Читать полностью…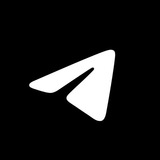 Launching Web Apps. Telegram bots are able to host seamless web apps – which can be accessed in any chat.

Bots that support this feature can be launched via link or @-mention. Try typing @ (followed by a space) or posting this link.

In groups, web apps can support collaboration and multiplayer features – more info is available in our Guide for Developers and API.
Читать полностью…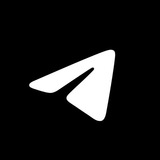 Shareable Folders. Custom chat folders can be shared via invite link – letting contacts and coworkers join all its chats and add the folder in one tap.

Each folder supports multiple invite links that each give access to different chats. If you update a link with more chats, existing members will see a prompt to join them.

For more details, see our in-depth guide.
Читать полностью…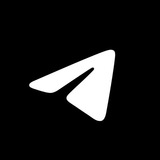 Read Time in Groups. In groups of under 100 members, you can tap to see who read your message, and at what time.

To protect privacy, these read receipts are stored only for 7 days.
Читать полностью…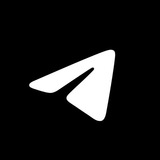 Power Saving Mode. Animations, autoplay and more can be disabled to extend battery life and improve performance.

In Settings > Power Saving you can configure your Power Saving Mode with individual toggles and set it to automatically turn on at any battery level.

On Android, the app will recommend optimized default settings for your device.
Читать полностью…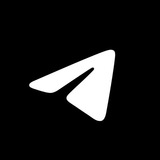 Media Permissions in Groups. Admins can decide which media types are allowed in their groups – each with individual toggles.

With this, groups can cut down on clutter, create unique conversation styles, or even disable text messages for media-only groups.

Specific users can have their own unique permissions by adding exceptions.
Читать полностью…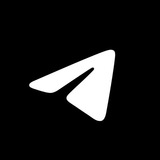 Emoji Categories. Stickers and emoji are sorted by categories like 👍❤️🎉💤 to quickly find the right emotion, reaction or status.

When browsing in the emoji panel, hold any emoji to zoom in for a closer look – with buttons to copy, send, or set the emoji as your status.

Stickers and emoji can also be found with keywords, suggestions and shortcuts.
Читать полностью…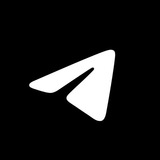 Profile Picture Maker. All users can turn animated emoji and stickers into custom profile pictures for their account, groups or channels.

On desktop or mobile, choose 'Set Emoji' when adding a profile photo to design your picture – with infinite options for emoji and backgrounds.

Like other photos, you can set or suggest emoji pictures for your contacts.
Читать полностью…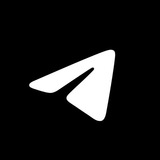 Public Profile Photos. Telegram's privacy settings give users full control over their visibility, including who is able to see their profile photos.

Adding any restrictions or exceptions for your profile photo unlocks the option to set a public photo that will be shown to everyone that can't see your main one.

To change who can see your phone number, last seen time, profile photo and more, go to Settings > Privacy and Security.
Читать полностью…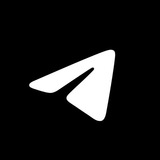 Replace Profile Photos. The profile photos of your contacts are replaceable – you can set another photo or video for them that only you will see.

To replace a contact's photo, open their Profile > Edit > Set Photo for Contact. You can also suggest them a profile photo.
Читать полностью…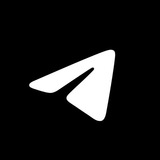 Media Editor. Drawings, text, stickers, shapes and more can be added to both photos and videos in the media editor.

The default brush automatically smooths your lines and changes width based on drawing speed. Other tools let you draw arrows, add a blur effect or erase.

Text has various font and background options – and all users can include custom emoji, even if they don't subscribe to Telegram Premium.
Читать полностью…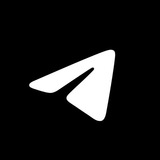 Temporary QR Codes. Any user can quickly share their contact info with others by generating a QR code from the Settings page.

If you don't have a username and hide your phone number from everyone, the QR codes you generate will be temporary – working for just a few minutes. Temporary QR codes never share your phone number, only your chosen name.
Читать полностью…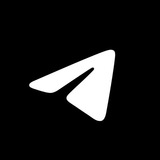 Emoji Search. Type a keyword like heart or an emoji like 👋 into the search bar of the emoji panel to find an exact emotion, or to see matching suggestions from all your custom packs.

You can also type shortcuts like :lol or :smile in the message bar to get suggestions right from your keyboard.

Emoji keywords are available in multiple languages – and anyone can add their shortcut suggestions on our Translations Platform.
Читать полностью…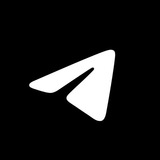 Global Auto-Delete. Set messages to self-destruct in all new chats via Settings > Privacy and Security > Auto-Delete Messages.

From the same page, you can quickly enable auto-delete for any other chats in just a few taps.
Читать полностью…