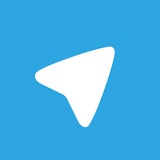 Today's update brings you multiple pinned messages, proximity alerts for Live Locations, sending music as Playlists, and more.

All chats, including one-on-one chats now support multiple pinned messages. Tap on the top bar to jump through them in chat, or use the new icon to open all the pinned messages on a separate page.

When sharing Live Location, you can now set distance alerts that will send you a notification when someone is close, and icons on the map show which direction users are facing.

Sending multiple music files at the same time will create a playlist. Pressing play will automatically add the rest of the tracks to your queue. For other file types, multiple photos or documents will be sent as an album.

It wouldn't be an update without extra animated emoji, so check out what happens when you send a single ⚰️ 🎃 🧛‍♀️ 🧟‍♂️ 🦇 🕷 🕸 🌜 🌛 or 🗿 in chat (and tap on the animated ⚰️ and 🎃 emojis in chat for an extra surprise).
If you're feeling lucky, see if you can hit the jackpot using 🎰.

For more info on all these changes and more, including Channel Stats for individual posts and new Android animations, read the blog here: https://telegram.org/blog/pinned-messages-locations-playlists

Available on Android immediately (Google Play, APK) – and for the rest immediately after you switch to Android (or as soon as Apple finishes approving the update).
Читать полностью…