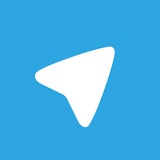 Today's update adds Video Ca... (ah, no, not yet) Profile Videos, improved People Nearby features, 2 GB file uploads and much more.

Preview media from mini-thumbnails in your chat list and notifications, view detailed statistics for large groups, and send over 20 new animated emoji like ⚽️, 🙊 and 😱.

Android users can now crop and rotate videos, and the music player was redesigned with a new layout and icons.

Read our latest blog post to learn about all the new features (including multi-account support for Telegram Desktop):
https://telegram.org/blog/profile-videos-people-nearby-and-more
Читать полностью…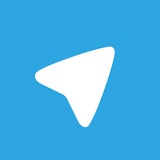 Celebrating 400 Million monthly users 🥳

We've added extra features to quizzes and @ to help make educational tests – and are launching a contest with €400K in prizes for users who make academic quizzes.

The sticker panel has been updated: you can now scroll through over 20,000 stickers from professional artists, going all the way back to the very first submissions.

Android's attachment menu got a makeover with new animated icons, while macOS received redesigned profile pages and drawing tools for its photo editor.

Read all about the latest milestone on our blog, with a secret look at what else is coming in 2020 🎥📞🤔
https://telegram.org/blog/400-million
Читать полностью…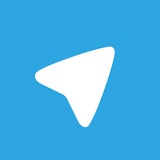 Telegram 6.0 is here to bring you Chat Folders, Channel Stats and more.

If you have too many chats, you can now put your work and school chats into separate tabs – and swipe to switch between them.

If you're looking to hide some chats from view, you don't need folders – simply send them to your Archive.

Owners of large channels with more than 1000 subscribers can now view detailed statistics about the growth of their channels and the performance of their posts.

We've also added a host of new animated emoji and stickers. Type 🦠 in any chat to see some suggestions and check this blog post for more:

https://telegram.org/blog/folders
Читать полностью…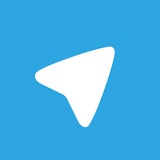 Today's Telegram update adds even more choice to polls.

Create polls with visible votes, polls that allow multiple answers, or even trivia-style quiz polls.

Use the new @ to help you make your own quizzes with media (memes, anyone?) – it even tracks scores so you can see who reigns supreme.

Create other bots like our demo quiz bot, using the new tools added to the Bot API.

Read more about Polls 2.0 and all the new changes here:
https://telegram.org/blog/polls-2-0-vmq
Читать полностью…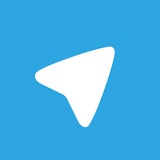 A Public Notice About the TON Blockchain and Grams
https://telegram.org/blog/ton-gram-notice
Читать полностью…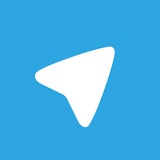 The new Telegram update – our 12th this year – has arrived, just in time to say goodbye to 2019.

In this new version (and new decade) say hello to verifiable builds, theme editor 2.0, send when online and plenty more.

The code of Telegram apps has always been open source, but starting today, you can verify the apps you download use the exact same code as we post on GitHub.

New year, new you, new look – you can now add custom gradients to your backgrounds and messages, explore more predefined color schemes and add detail with some of the new background patterns.

Scheduled Messages have a new option – Send When Online. Save yourself the guesswork of when your friend will wake up, and instead have your message arrive the next time they open the app.

When sharing a location, you can now easily select venues on your map instead of scrolling through a list. That's not even mentioning the new night mode maps to help you navigate in the dark.

Android and iOS got plenty more in their stockings and under the tree. Read the full blog to see all the changes, including a Quick Day/Night Toggle, Share Sheet Settings and Improved Search along with tons of new animations and redesigned interfaces.

Happy update to all, and to all a Happy New 2020: https://telegram.org/blog/verifiable-apps-and-more
Читать полностью…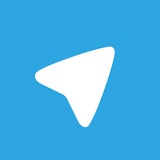 This video should give you an idea of how the new account switching feature works – available on Android today and coming soon to other platforms. ✨🌟⭐️ Happy holidays!
Читать полностью…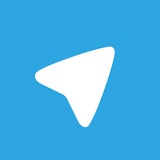 Bonus track. An embeddable HTML-widget is now available for all messages in public groups and channels. You can see it when you open links to such messages in your browser – try this with t.me/telegram/81.

Below the widget is a button that reveals the code to embed it on any website. Journalists quoting Telegram channel posts in their articles are going to love this.
Читать полностью…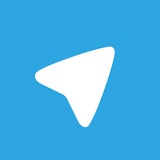 Meet Telegram 4.5! You can now group photos and videos into albums when sending — and control the order in which your media will be sent.

Store any important messages or media by sending or forwarding them to the Saved Messages chat. Each saved message has a "go to" button that takes you to the right place in the original chat.

We've also improved username search to make it easier to find popular bots and channels, added support for pinned messages in channels, and redesigned the Settings screens on iOS. iOS users also get full support for iPhone X.

Read all about version 4.5 on our blog:
https://telegram.org/blog/albums-saved-messages
Читать полностью…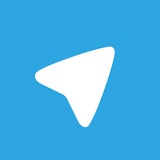 Telegram 4.4 is here! With the new Live Locations it's easier than ever to meet people on the go or get together during crowded events.

Also in this update: A completely redesigned music player – try it out on the @ channel that features Creative Commons music.

Telegram is now available in 13 languages including French, Malaysian, Indonesian, Russian and Ukrainian. More languages are coming soon thanks to the new localization platform.

Read all about version 4.4 on our blog:
https://telegram.org/blog/live-locations
Читать полностью…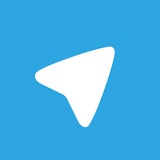 Telegram 4.3 is out! We've added reply and mention badges so that it's easier to keep up with conversations in busy groups.

Also in this update: A new panel for quick access to your favorite stickers, a new interface to invite your friends to Telegram (get there via Contacts), group stickers, and numerous other design and UI improvements.

Read all about version 4.3 on our blog:
https://telegram.org/blog/replies-mentions-stickers
Читать полностью…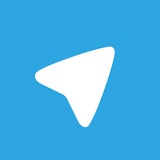 The new emoji shortcut is particularly handy on desktops, but can also help to quickly locate obscure emoji on your mobile. :sunglasses :
Читать полностью…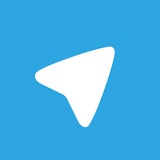 Disappearing content is now available for all private chats on Telegram. With version 4.2 of our mobile apps, you can set a self-destruct timer for any photos and videos you share in private chats.

We've also completely redesigned the photo editor, added an option to add a bio to your profile, and laid the groundwork for increasing download speeds for popular media in massive channels.

Read more about version 4.2 on our blog:
https://telegram.org/blog/now-you-see-me
Читать полностью…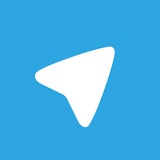 The Bot Payment Platform now supports payments from more than 200 countries via 4 payment providers.

Three new payment providers have joined the platform since launch:

- Paymentwall, a global provider that works in 200 countries
- Yandex.Money, well known in Russia
- Paycom, popular in Uzbekistan

In case you missed it, you can read more about the payment platform here: https://telegram.org/blog/payments

We will be adding more payment providers soon. Follow @ if you'd like to stay up to date on the latest bot news.
Читать полностью…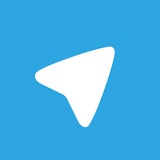 Terrorists are after your fear – and the media are glad to help them. Don't give in!

You can't stop newspapers from spreading the terrorists' message far and wide, but at least you can report public terrorist content on Telegram (in the unlikely event you ever see it).

http://telegra.ph/Dont-Shoot-the-Messenger
Читать полностью…