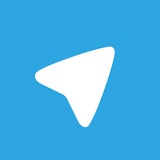 The new Telegram update – our 12th this year – has arrived, just in time to say goodbye to 2019.

In this new version (and new decade) say hello to verifiable builds, theme editor 2.0, send when online and plenty more.

The code of Telegram apps has always been open source, but starting today, you can verify the apps you download use the exact same code as we post on GitHub.

New year, new you, new look – you can now add custom gradients to your backgrounds and messages, explore more predefined color schemes and add detail with some of the new background patterns.

Scheduled Messages have a new option – Send When Online. Save yourself the guesswork of when your friend will wake up, and instead have your message arrive the next time they open the app.

When sharing a location, you can now easily select venues on your map instead of scrolling through a list. That's not even mentioning the new night mode maps to help you navigate in the dark.

Android and iOS got plenty more in their stockings and under the tree. Read the full blog to see all the changes, including a Quick Day/Night Toggle, Share Sheet Settings and Improved Search along with tons of new animations and redesigned interfaces.

Happy update to all, and to all a Happy New 2020: https://telegram.org/blog/verifiable-apps-and-more
Читать полностью…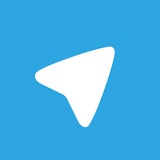 Telegram helps health authorities around the world spread accurate information about the pandemic through verified channels.

To fight the spread of misinformation and the virus itself, make sure to always check your sources – and wash your hands 🧼.

On a lighter note, we've added a new set of 😷 masks for the built-in Photo Editor.

Read more about the new tools and changes on our blog:
https://telegram.org/blog/coronavirus
Читать полностью…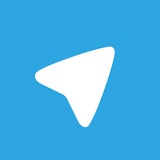 Love is in the air, so make sure to tell everyone the three words they need to hear this Valentine's Day – Telegram Just Updated.

Get instant access to shared media from redesigned profile pages which prominently display users' profile pictures.

Tap left and right on images to quickly flip through photos and videos anywhere in the app.

Make new friends or find your Valentine through the updated People Nearby interface.

Wear your heart on your sleeve screen with new animated emoji: 😘 😍 😻 🥰 💑 💋 💝 🧡 💛 💚 💙 💜 🖤 🤍 🤎 💔 – and of course 💌

Read more about the latest romantic developments here: https://telegram.org/blog/new-profiles-people-nearby
Читать полностью…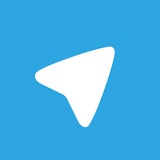 We're looking for more Content Moderators to join our team.

Responsibilities: Use a specialized interface to manually sort content according to provided guidelines.

Preferred qualifications: Fluency in English, strong analytical skills, quick reaction, attention to detail.

If you love order and have the self-discipline required for remote work, chat up our @.

Choose Content Moderator and fill in the required info. If you're selected, the bot will share a series of test tasks in the coming weeks.
Читать полностью…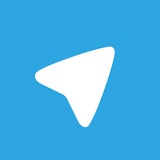 Some websites offer Grams to the public and pretend to be affiliated with Telegram. Please be aware that these websites are not official and have no affiliation with Telegram. No Grams have been issued to anyone, and Telegram is not involved in any sales of Grams.
Читать полностью…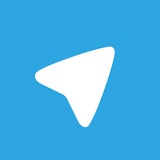 Attention: Telegram publishes its official announcements only at telegram.org ✈️

If you see any other website that claims to publish news or announcements on behalf of our team, it is most likely a scam.
Читать полностью…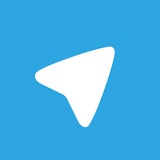 Telegram 4.7 has arrived just in time for the holidays!

On Android, this update makes it possible to log in to multiple accounts and quickly switch between them. Consider it a New Year's gift to your alter ego – or your dark side?

Speaking of dark sides: on iOS, the new version brings theme support, including two versions of a night mode.

Starting with 4.7, both mobile platforms also support swipe-to-reply gestures.

Read all about version 4.7 on our blog:
https://telegram.org/blog/themes-accounts
Читать полностью…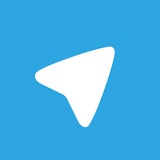 Telegram v.4.6 is here! You can now set up your auto-download preferences with granular precision (find the new options in Settings > Data & Storage). For example, always download pictures from your mother on any connection, but only auto-download media from groups when you're on WiFi.

iOS users will enjoy the new option to swipe left on any message to quickly reply to it.

For everyone else, we've also added support for albums to Secret chats, full support for MTProto 2.0, and the option to only use p2p in calls with contacts (see Settings > Privacy & Security).

Link previews for Instagram posts and tweets with multiple photos will now show all the media as an album, like this:
Читать полностью…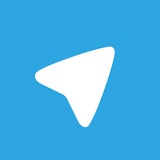 We saw some groups approach the 20K limit and increased it again. Telegram groups can now have up to 30,000 members.
Читать полностью…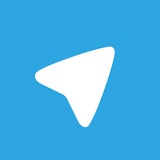 New mention badges in Telegram 4.3
Читать полностью…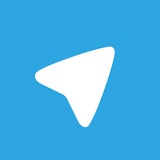 We've just launched Instant View for 2,274 more websites following the end our first contest.

Read more about Instant View and the contest on our blog:
https://telegram.org/blog/first-IV-contest
Читать полностью…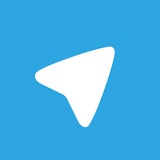 You can now search for messages from a specific group member and add emoji to your messages by typing ':' + keyword. Get Telegram 4.2.1 for iOS and 4.2.2 for Android these two new features.

Here's how the new message search works:
Читать полностью…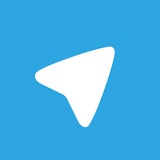 Supergroups can now have up to 10,000 members! We've added members search to supergroups to help you find people in these newly massive haystacks.

Admins also get new tools for managing the increasing group populations: creators can appoint admins with granular rights (add members, remove members, add new admins, etc.). We've also added partial restrictions for members (read-only, no stickers etc.) and temporary bans.

The new event log (admin-only) will help you see all service actions taken by members and admins of a channel or supergroup in the last 48 hours – with search and filters.

On top of this, we've added improved sharing to our iOS app, Android pay support to our Android app and many smaller quality-of-life improvements throughout.

Read more about version 4.1 on our blog:
https://telegram.org/blog/admin-revolution
Читать полностью…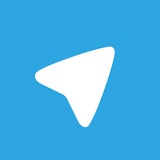 If you lost your stickers for a few minutes, don't worry! They're all back now.

If you still don't see them, this may be related to caching — reloading the app will help. Alternatively, just add a new pack. Try this one:
Читать полностью…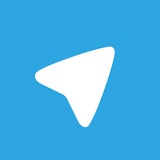 For dessert, we've made Instant Views into a platform. And now we're launching a $200,000 crowdsourcing competition. Join us in our quest to make the entire internet available in the Instant View format.

Also, don't forget to check out the new settings: different styles and fonts and an auto-night mode for Instant View pages.

https://telegram.org/blog/instant-view-contest-200K
Читать полностью…