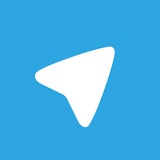 Telegram 5.8 lets you add anyone to your Telegram contacts – even if you don't have their number.

If you're looking to exchange contact info with people standing next to you, try the new Add People Nearby section in Contacts. You will see other users within 100 meters who are also viewing this section at the same time.

The People Nearby section also shows Groups Nearby –public chats related to places around you. As of today, anyone can host location-based group chats in their city.

We've also added a tool to transfer group ownership and enhanced notification exceptions to all apps.

Additionally, iOS users can now use Siri shortcuts and change the app icon (in Settings > Appearance).

Read all about this update:
https://telegram.org/blog/contacts-local-groups
Читать полностью…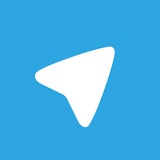 Now is a good time to bring your friends and family to Telegram.

https://telegra.ph/Why-WhatsApp-Will-Never-Be-Secure-05-15
Читать полностью…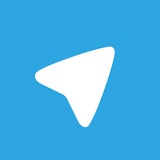 Today's update to Telegram apps introduces a new kind of private communication. You can now "unsend" any message you sent or received in any private chat, anytime. You can also control when your messages link back to your account if forwarded. For good measure, we've also added an option to hide your profile picture from non-contacts.

Android users can now use emoji search to quickly find the yellow beasts they were looking for — and will get emoji suggestions for the first word they type in a message.

Both platforms also support improved sticker search — you can now find individual stickers based on the keywords for the relevant emoji.

All the important parts of our iOS app can now be accessed with VoiceOver and the Android app fully supports TalkBack.

More features from this update:
https://telegram.org/blog/unsend-privacy-emoji
Читать полностью…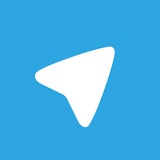 Introducing Chat Backgrounds 2.0.

You can now make your own wallpapers or search for them on the web, apply effects like blur or motion, then share your backgrounds with others via links.

Read more on our blog:
https://telegram.org/blog/backgrounds-2-0
Читать полностью…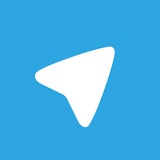 2018 was a great year for Telegram, but 2019 is going to be by far the most important one in our company's history.

In 2018, more and more people discovered Telegram and switched to it from services run by ad-selling IT monopolies.

As a result, Telegram became one of the few messaging apps that are enjoying significant growth globally.

Building on the success of the last year, this year we are going to implement many long-awaited product changes you have been asking for.

2019 will be the time when feature-related wishes of our users come true.
Читать полностью…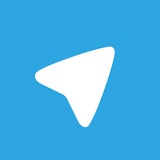 A major update: Telegram for Android 5.0, Telegram for iOS 5.1, and Telegram Desktop 1.5 have arrived.

You can now use the Translation Platform to create your own custom languages, spread them via links and apply changes in real time. Each language also gets a public discussion group.

Instant View 2.0 lets you view web pages instantly with improved support for more types of content: right-to-left languages, blocks of related articles, image links, tables, nested lists, horizontal scrolling, collapsible text blocks and much more.

Telegram for Android received a major redesign in version 5.0. Profile pages offer quick access to shared media. Shared content sections were improved with high quality previews, increased loading speed, and more info under Links and Files. The Settings and Notification and Sounds settings screens were updated for a more streamlined experience.

Telegram Desktop reached version 1.5. In addition to custom languages, it now offers interface scaling for large screens, new badge counter settings, support for new emoji and long media captions (up to 1000 characters). Like other Telegram apps, the desktop client now supports 2X mode for voice and video messages.

Telegram for macOS recently received support for video streaming, swipe navigation (including swipe to reply), and improved search for messages.

Read more on our blog:
https://telegram.org/blog/translations-iv2
Читать полностью…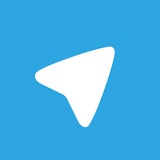 Attention: Telegram publishes its official announcements only at telegram.org ✈️

If you see any other website that claims to publish news or announcements on behalf of our team, it is most likely a scam.
Читать полностью…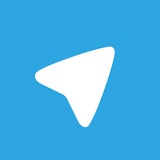 Telegram 4.7 has arrived just in time for the holidays!

On Android, this update makes it possible to log in to multiple accounts and quickly switch between them. Consider it a New Year's gift to your alter ego – or your dark side?

Speaking of dark sides: on iOS, the new version brings theme support, including two versions of a night mode.

Starting with 4.7, both mobile platforms also support swipe-to-reply gestures.

Read all about version 4.7 on our blog:
https://telegram.org/blog/themes-accounts
Читать полностью…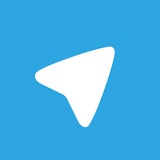 Telegram v.4.6 is here! You can now set up your auto-download preferences with granular precision (find the new options in Settings > Data & Storage). For example, always download pictures from your mother on any connection, but only auto-download media from groups when you're on WiFi.

iOS users will enjoy the new option to swipe left on any message to quickly reply to it.

For everyone else, we've also added support for albums to Secret chats, full support for MTProto 2.0, and the option to only use p2p in calls with contacts (see Settings > Privacy & Security).

Link previews for Instagram posts and tweets with multiple photos will now show all the media as an album, like this:
Читать полностью…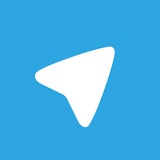 We saw some groups approach the 20K limit and increased it again. Telegram groups can now have up to 30,000 members.
Читать полностью…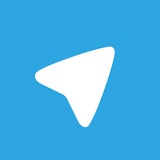 New mention badges in Telegram 4.3
Читать полностью…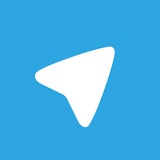 We've just launched Instant View for 2,274 more websites following the end our first contest.

Read more about Instant View and the contest on our blog:
https://telegram.org/blog/first-IV-contest
Читать полностью…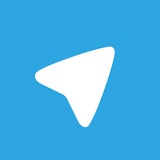 You can now search for messages from a specific group member and add emoji to your messages by typing ':' + keyword. Get Telegram 4.2.1 for iOS and 4.2.2 for Android these two new features.

Here's how the new message search works:
Читать полностью…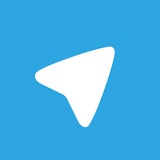 Supergroups can now have up to 10,000 members! We've added members search to supergroups to help you find people in these newly massive haystacks.

Admins also get new tools for managing the increasing group populations: creators can appoint admins with granular rights (add members, remove members, add new admins, etc.). We've also added partial restrictions for members (read-only, no stickers etc.) and temporary bans.

The new event log (admin-only) will help you see all service actions taken by members and admins of a channel or supergroup in the last 48 hours – with search and filters.

On top of this, we've added improved sharing to our iOS app, Android pay support to our Android app and many smaller quality-of-life improvements throughout.

Read more about version 4.1 on our blog:
https://telegram.org/blog/admin-revolution
Читать полностью…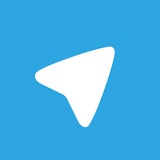 If you lost your stickers for a few minutes, don't worry! They're all back now.

If you still don't see them, this may be related to caching — reloading the app will help. Alternatively, just add a new pack. Try this one:
Читать полностью…