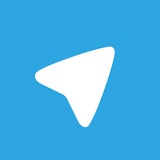 Profile Photo Maker. Animated emoji and stickers can now be used to create profile pictures for yourself, a group, a channel, or even your contacts – just select 'Set Emoji' when adding a profile photo.

February Features
1 • 2 • 3 • 4 • 5 • More
Читать полностью…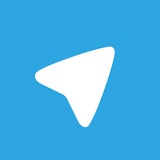 You can choose a picture for any of your contacts – giving them a photo or video that only you will see.

Photos and videos can be suggested to contacts as well – letting them add it to their profile in just two taps.

December Features
1 • 2 • 3 • 4 • More
Читать полностью…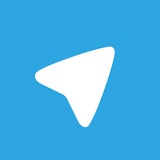 Telegram needs almost no space on your device. You can manage storage usage even better with separate auto-remove settings for Private Chats, Groups and Channels – including exceptions for individual chats.

Dedicated tabs for Media, Files and Music show your largest items so you can quickly clear them from your cache.

December Features
1 • 2 • 3 • 4 • More
Читать полностью…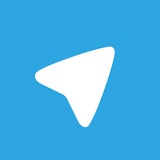 For all of the powerful features and privacy options from this update, like temporary QR codes, an anti-spam filter for large groups and emoji search on iOS – check out the full blog: https://telegram.org/blog/ultimate-privacy-topics-2-0

November Features
1 • 2 • 3 • 4 • More
Читать полностью…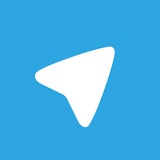 Topics are now available in groups of 100+ members and have a sleek two-column layout and new buttons to quickly navigate.

A default topic called General is now in every topic group, holding the group's service messages and previous message history.

November Features
1 • 2 • 3 • 4 • More
Читать полностью…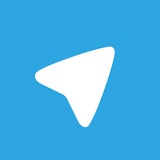 Messages in all new chats can be set to self-destuct with a global auto-delete timer in Settings > Privacy and Security > Auto-Delete Messages.

November Features
1 • 2 • 3 • 4 • More
Читать полностью…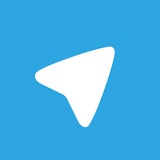 For all the changes in this update, including new interactive emoji and reactions, redesigned animations, improved Night Mode on iOS and better text scaling on Android, check out our latest blog post: https://telegram.org/blog/topics-in-groups-collectible-usernames

October Features
1 • 2 • 3 • 4 • More
Читать полностью…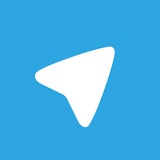 ⭐️ Premium users can now convert both voice and video messages to text – tap the →A button to generate an instant transcript.

October Features
1 • 2 • 3 • 4 • More
Читать полностью…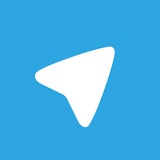 Classic forums live again! Large groups can now enable topics – separate chats within a group to discuss a variety of subjects.

Each topic has its own shared media and notification settings – and supports Telegram's mighty polls, bots, games and more.

October Features
1 • 2 • 3 • 4 • More
Читать полностью…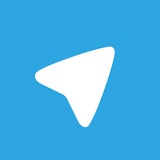 This video should give you an idea of how the new account switching feature works – available on Android today and coming soon to other platforms. ✨🌟⭐️ Happy holidays!
Читать полностью…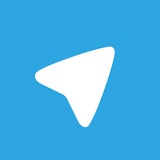 Bonus track. An embeddable HTML-widget is now available for all messages in public groups and channels. You can see it when you open links to such messages in your browser – try this with t.me/telegram/81.

Below the widget is a button that reveals the code to embed it on any website. Journalists quoting Telegram channel posts in their articles are going to love this.
Читать полностью…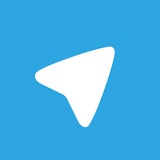 Meet Telegram 4.5! You can now group photos and videos into albums when sending — and control the order in which your media will be sent.

Store any important messages or media by sending or forwarding them to the Saved Messages chat. Each saved message has a "go to" button that takes you to the right place in the original chat.

We've also improved username search to make it easier to find popular bots and channels, added support for pinned messages in channels, and redesigned the Settings screens on iOS. iOS users also get full support for iPhone X.

Read all about version 4.5 on our blog:
https://telegram.org/blog/albums-saved-messages
Читать полностью…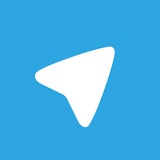 Telegram 4.4 is here! With the new Live Locations it's easier than ever to meet people on the go or get together during crowded events.

Also in this update: A completely redesigned music player – try it out on the @ channel that features Creative Commons music.

Telegram is now available in 13 languages including French, Malaysian, Indonesian, Russian and Ukrainian. More languages are coming soon thanks to the new localization platform.

Read all about version 4.4 on our blog:
https://telegram.org/blog/live-locations
Читать полностью…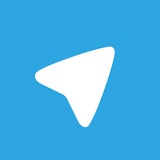 Telegram 4.3 is out! We've added reply and mention badges so that it's easier to keep up with conversations in busy groups.

Also in this update: A new panel for quick access to your favorite stickers, a new interface to invite your friends to Telegram (get there via Contacts), group stickers, and numerous other design and UI improvements.

Read all about version 4.3 on our blog:
https://telegram.org/blog/replies-mentions-stickers
Читать полностью…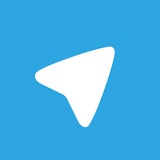 The new emoji shortcut is particularly handy on desktops, but can also help to quickly locate obscure emoji on your mobile. :sunglasses :
Читать полностью…