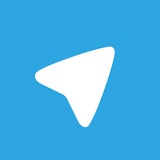 For dessert, we've made Instant Views into a platform. And now we're launching a $200,000 crowdsourcing competition. Join us in our quest to make the entire internet available in the Instant View format.

Also, don't forget to check out the new settings: different styles and fonts and an auto-night mode for Instant View pages.

https://telegram.org/blog/instant-view-contest-200K
Читать полностью…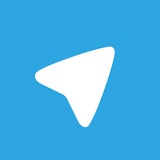 Telegram 4.0 is here — and it's not just one, but THREE major updates all at once!

For starters, check out the new ultra-slick video messages and meet Telescope, our new video service where anyone can view video messages from public channels — even if they don't have a Telegram account.

https://telegram.org/blog/video-messages-and-telescope
Читать полностью…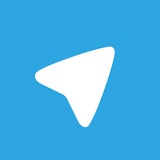 So while we're all waiting, check out this new text that explains how terrorists can use any encrypted messaging app and what all of us can do about this.

http://telegra.ph/Dont-Shoot-the-Messenger
Читать полностью…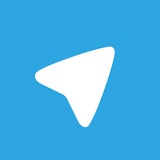 Btw, our brave volunteers from the Telegram Support Force have collected some tips and answers to the most popular questions about themes on this page:

http://telegra.ph/Telegram-Themes-FAQ
Читать полностью…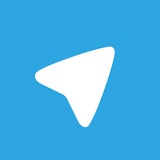 If you already have Android Wear 2.0., check out the Play Store on your smartwatch for the new Telegram for Android Wear 2.0., our new fast and powerful standalone app.

telegram.org/blog/android-wear-2-0
Читать полностью…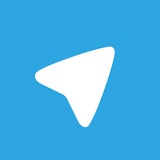 Some media claimed Telegram did little or nothing to stop ISIS content from spreading on its platform. Nothing can be further from the truth: every day we block over 60 ISIS-related channels before they get any traction, and over 2,000 channels are blocked every month.

For daily updates on the number of ISIS bots and channels blocked by Telegram, follow @.
Читать полностью…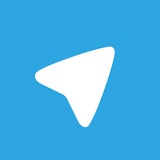 Telegram 3.15 is out, adding pinned chats and powerful @ integrations.

You can now pin important chats to the top of your list and use Telegram to control more than 360 services and Internet of Things devices.

For example, you can now receive your new Twitter mentions in a Telegram group, automatically post your Instagram photos to a Telegram channel, or change the color of your Philips Hue by sending a message in Telegram.

Bonus: Android users will enjoy three extra features in this update: high-precision rotation for photos, Picture-in-Picture mode for Youtube videos, and forwarding into Secret Chats.

Read more in the Telegram blog:
https://telegram.org/blog/pin-and-ifttt
Читать полностью…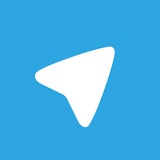 Telegram 3.12 is out for iOS and Android!

1. You can now add masks, text, and drawings to your pictures. Telegram's sticker artists have prepared many stylish masks for you to try out. Naturally, you can also upload your own using the @ bot (by the way, that bot has learned a couple of new languages for the occasion).

2. In addition to this, you can now make your own GIFs in just a few taps. Simply record a video, then press the "mute" button to send it as a looped animation.

3. We've added a new Trending tab to your sticker panel, feel free to check it when you're out of fresh sticker ideas.

You can read all about the new features in this blog post:
telegram.org/blog/masks
Читать полностью…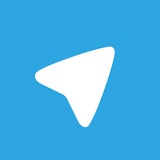 Telegram v.3.11. is out for iOS, Android and Desktop.

Trending stickers, personal storage, group previews for invite links, new camera interface for Android 4.1+, new in-app video player for Telegram Desktop, and more.

Read all about it the latest blog post:
https://telegram.org/blog/trending-stickers
Читать полностью…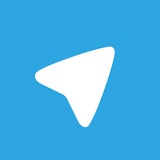 Here's how your chats list will look in Telegram for iOS v.3.10 with a couple of Drafts and a video running in PiP mode.
Читать полностью…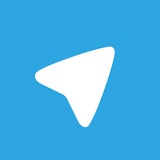 Telegram version 3.8 has arrived!

Meet Bots 2.0, our biggest update to the bot platform since June 2015. We've introduced a whole bunch of new tools that will help developers build seamless and more intuitive bot interfaces for you.

Try these sample bots to see what's coming your way soon: @, @, @, @

Or check out the demo videos here:
https://telegram.org/blog/bots-2-0

But this update is not only about bots. We've also added some nifty preview and sharing options to our apps, as well as various design improvements on iOS, Android, and Desktop.

You will find more details in this post:
https://telegram.org/blog/share-preview
Читать полностью…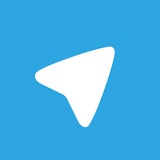 We're also delivering 15,000,000,000 Telegrams daily now. Keep them flying!

https://telegram.org/blog/15-billion
Читать полностью…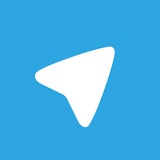 Enjoy!
Читать полностью…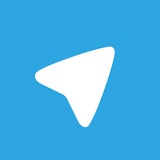 Today's update to our iOS, Android and Desktop apps brings you faster and better GIFs along with a new type of bots. The Windows Phone and OSX native clients will be getting this update soon as well.

GIF Revolution

Animations will now become up to 20x faster when sending and downloading. GIFs will play automatically in your chats (this can be turned off in Settings). We've also added a dedicated GIF tab to the sticker panel. Tap on a GIF (long tap on iOS) to save it to the panel – then send it to friends in just a few taps.
https://telegram.org/blog/gif-revolution
Читать полностью…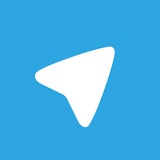 All of our official apps are getting updated with new features today.

Group Admins, Supergroups for up to 1000 members, new In-App Notifications (iOS) and Quick Share buttons (Android and WP).

More about the update:
https://telegram.org/blog/supergroups
Читать полностью…