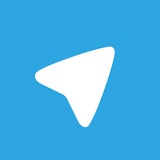 Terrorists are after your fear – and the media are glad to help them. Don't give in!

You can't stop newspapers from spreading the terrorists' message far and wide, but at least you can report public terrorist content on Telegram (in the unlikely event you ever see it).

http://telegra.ph/Dont-Shoot-the-Messenger
Читать полностью…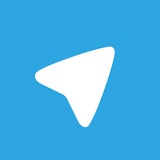 Payments are coming to Telegram bots. Soon you'll be able to order pizza, pay for a pair of shoes, hire a cab, or refill your subway pass — all in a few button taps on Telegram.

Meanwhile, check out @ and @ for a taste of tomorrow (both need Telegram 4.0 to work).

https://telegram.org/blog/payments
Читать полностью…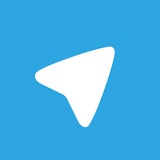 Telegram 3.18 for Android and iOS just hit the stores, and with it, we are beginning to roll out Voice Calls: secure, crystal-clear, and constantly improved by machine learning.

Telegram calls will first become available to users from Western Europe, but the rest of the world will get them very soon as well (no extra update required). Get ready to roar!

https://telegram.org/blog/calls
Читать полностью…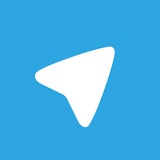 A big update is coming to Telegram soon. It is currently delayed because Apple is keeping the iOS version "In review" – it's been stuck in this state for more than 10 days.
Читать полностью…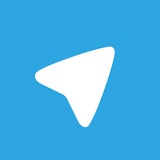 Android users, rejoice! With the new version 3.17 you can customize the way your Telegram app looks using Custom Themes and the new Theme Editor.

We've included two new default themes made by Telegram's designer: a dark theme that is good for telegramming by night and a fresh blue theme with fresh blue text bubbles.

Here's a blog post with more details:
https://telegram.org/blog/android-themes

Many of our users are already busy making new themes. Check the @ channel if you want more.

__
If you're on iOS or other platforms, don't worry – we'll have some other good news for you soon. 😈
Читать полностью…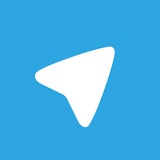 Telegram 3.16 is out, allowing you to unsend messages and view network usage stats. We've also added stylish t.me links for Telegram profiles, channels, and public groups.

Also, Android users get another bucketful of improvements for their app. How come they always get more? Well, we have a lot of Android users. But, more importantly, one of them has all our money.

Here's more about this update:
telegram.org/blog/unsend-and-usage
Читать полностью…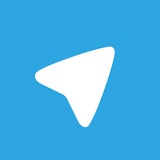 Introducing The Telegraph Bot and API – with logins, page view stats, and more.

You can now use the @ bot to log in and manage your Telegraph posts across any number of devices. In addition, this bot can give you page view statistics for any post on Telegraph.

Developers are welcome to use our new Telegraph API to create similar bots for other platforms or standalone tools.

Read more in the Telegram blog:
https://telegram.org/blog/telegraph
Читать полностью…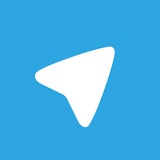 Version 3.13 is out for iOS and Android today!

We're introducing a major update to Telegram's Bot Platform: Bots can now offer you rich HTML5 experiences, like games.

For a taste of what's coming, check out the @ bot. You can use this bot in inline mode: simply type @ in any of your chats to share a game and compete with friends.

Here are a few examples for you to enjoy:
/channel/gamee?game=FootballStar
/channel/gamee?game=MrMuscle

Hundreds of games are coming your way – if you want them. We know you love Telegram because it's lean and efficient. This is why the new Gaming Platform is strictly optional and won't add a single byte to the size of our apps. The only thing we're adding today is countless more fun moments in your chats.

Read more in the Telegram blog:
https://telegram.org/blog/games
Читать полностью…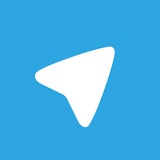 And check out all those new stickers, they're awesome.
Читать полностью…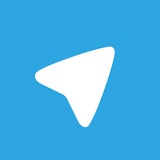 Telegram for iOS was updated to version 3.10.1 today.

Picture in Picture is now available not just for YouTube and Vimeo videos, but for all videos in Telegram.

Chat preview (formerly only with 3D Touch) is now available for all iOS devices. Simply tap and hold on a chat to preview without opening.

We've also made a few minor improvements and fixed a couple of bugs. The app will no longer crash when sending videos to channels, and if you've seen an indestructible empty chat in the list, it will go away now (try terminating and restarting the app if it lingers).

Stay tuned for more updates on all platforms.
Читать полностью…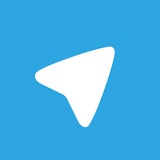 Our new update today introduces Drafts, Picture-in-Picture mode for YouTube and Vimeo videos on iOS, a new built-in video player for Android, as well as design and usability improvements across all our apps.

Read all about version 3.10 here: https://telegram.org/blog/drafts
Читать полностью…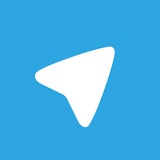 Version 3.7 just landed in the iOS and Android stores. Supergroups 2.0 are here: now with up to 5,000 members each, supporting pinned messages, public links and new moderation tools to help you keep the bad guys at bay.

Read more in our blog:
https://telegram.org/blog/supergroups5k

Coming to all official apps soon!
Читать полностью…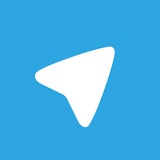 Thanks to your support, Telegram now has more than 100 million monthly users. 350 thousand new users join every day – all because you told your friends, family and co-workers about Telegram. Keep spreading the word!

https://telegram.org/blog/100-million
Читать полностью…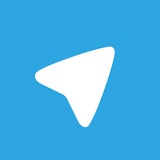 Inline Bots

You can now easily send bot-generated content to any chat, group or channel – even if the bot is not a member. Simply type the @ of an inline bot in the message field in any chat, then type some keywords. The bot will offer you relevant content that you can send in one tap.
https://telegram.org/blog/inline-bots

Sample inline bots:
@ – Search and send animated GIFs
@ – Quickly share YouTube videos
@ – Find pictures using Bing
@ – Find pictures using Yandex
@ – Share Wikipedia articles
@ – Find and share movie details
@ – Send bold, italic or fixed width text
Читать полностью…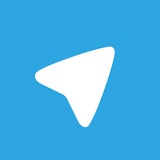 We've updated our apps with new cache management options so that Telegram can take up nearly zero space on your phone, even if you're using it heavily.

Read about it in the Telegram blog:
https://telegram.org/blog/cache-and-stickers

In other news, you can now manually reorder your sticker packs, and the order will be synced across all your devices. This can be done in Sticker Settings, accessible via the new button in the sticker panel (or via Settings).

On Android and Desktop, tap/click and hold on a pack to drag it to its new place. On iOS, tap 'Edit' first. Manual reordering is coming to all other official apps within a day.

If you're looking for more sticker packs to reorder, try marching Vicky and Harry up and down your stickers list:
/channel/addstickers/Vicky
/channel/addstickers/Harry
Читать полностью…