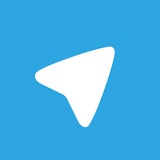 Android users, rejoice! With the new version 3.17 you can customize the way your Telegram app looks using Custom Themes and the new Theme Editor.

We've included two new default themes made by Telegram's designer: a dark theme that is good for telegramming by night and a fresh blue theme with fresh blue text bubbles.

Here's a blog post with more details:
https://telegram.org/blog/android-themes

Many of our users are already busy making new themes. Check the @ channel if you want more.

__
If you're on iOS or other platforms, don't worry – we'll have some other good news for you soon. 😈
Читать полностью…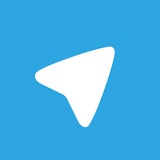 Telegram 3.16 is out, allowing you to unsend messages and view network usage stats. We've also added stylish t.me links for Telegram profiles, channels, and public groups.

Also, Android users get another bucketful of improvements for their app. How come they always get more? Well, we have a lot of Android users. But, more importantly, one of them has all our money.

Here's more about this update:
telegram.org/blog/unsend-and-usage
Читать полностью…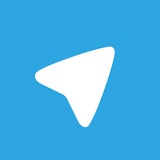 Introducing The Telegraph Bot and API – with logins, page view stats, and more.

You can now use the @ bot to log in and manage your Telegraph posts across any number of devices. In addition, this bot can give you page view statistics for any post on Telegraph.

Developers are welcome to use our new Telegraph API to create similar bots for other platforms or standalone tools.

Read more in the Telegram blog:
https://telegram.org/blog/telegraph
Читать полностью…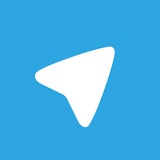 Version 3.13 is out for iOS and Android today!

We're introducing a major update to Telegram's Bot Platform: Bots can now offer you rich HTML5 experiences, like games.

For a taste of what's coming, check out the @ bot. You can use this bot in inline mode: simply type @ in any of your chats to share a game and compete with friends.

Here are a few examples for you to enjoy:
/channel/gamee?game=FootballStar
/channel/gamee?game=MrMuscle

Hundreds of games are coming your way – if you want them. We know you love Telegram because it's lean and efficient. This is why the new Gaming Platform is strictly optional and won't add a single byte to the size of our apps. The only thing we're adding today is countless more fun moments in your chats.

Read more in the Telegram blog:
https://telegram.org/blog/games
Читать полностью…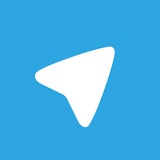 And check out all those new stickers, they're awesome.
Читать полностью…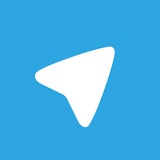 Telegram for iOS was updated to version 3.10.1 today.

Picture in Picture is now available not just for YouTube and Vimeo videos, but for all videos in Telegram.

Chat preview (formerly only with 3D Touch) is now available for all iOS devices. Simply tap and hold on a chat to preview without opening.

We've also made a few minor improvements and fixed a couple of bugs. The app will no longer crash when sending videos to channels, and if you've seen an indestructible empty chat in the list, it will go away now (try terminating and restarting the app if it lingers).

Stay tuned for more updates on all platforms.
Читать полностью…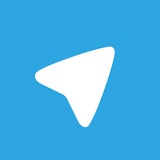 Our new update today introduces Drafts, Picture-in-Picture mode for YouTube and Vimeo videos on iOS, a new built-in video player for Android, as well as design and usability improvements across all our apps.

Read all about version 3.10 here: https://telegram.org/blog/drafts
Читать полностью…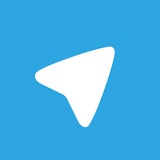 Version 3.7 just landed in the iOS and Android stores. Supergroups 2.0 are here: now with up to 5,000 members each, supporting pinned messages, public links and new moderation tools to help you keep the bad guys at bay.

Read more in our blog:
https://telegram.org/blog/supergroups5k

Coming to all official apps soon!
Читать полностью…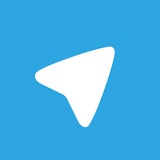 Thanks to your support, Telegram now has more than 100 million monthly users. 350 thousand new users join every day – all because you told your friends, family and co-workers about Telegram. Keep spreading the word!

https://telegram.org/blog/100-million
Читать полностью…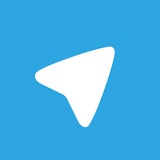 Inline Bots

You can now easily send bot-generated content to any chat, group or channel – even if the bot is not a member. Simply type the @ of an inline bot in the message field in any chat, then type some keywords. The bot will offer you relevant content that you can send in one tap.
https://telegram.org/blog/inline-bots

Sample inline bots:
@ – Search and send animated GIFs
@ – Quickly share YouTube videos
@ – Find pictures using Bing
@ – Find pictures using Yandex
@ – Share Wikipedia articles
@ – Find and share movie details
@ – Send bold, italic or fixed width text
Читать полностью…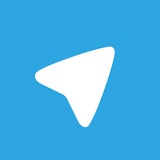 We've updated our apps with new cache management options so that Telegram can take up nearly zero space on your phone, even if you're using it heavily.

Read about it in the Telegram blog:
https://telegram.org/blog/cache-and-stickers

In other news, you can now manually reorder your sticker packs, and the order will be synced across all your devices. This can be done in Sticker Settings, accessible via the new button in the sticker panel (or via Settings).

On Android and Desktop, tap/click and hold on a pack to drag it to its new place. On iOS, tap 'Edit' first. Manual reordering is coming to all other official apps within a day.

If you're looking for more sticker packs to reorder, try marching Vicky and Harry up and down your stickers list:
/channel/addstickers/Vicky
/channel/addstickers/Harry
Читать полностью…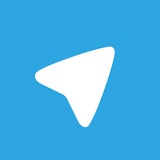 We were able to identify and block these public ISIS channels thanks to your reports. Thank you!
Here's an explanation of the blocking process from our FAQ:

All Telegram chats and group chats are private amongst their participants. We do not process any requests related to them. But sticker sets, channels, and bots on Telegram are publicly available. If you find sticker sets or bots on Telegram that you think are illegal, please ping us at abuse@telegram.org.

Our mission is to provide a secure means of communication that works everywhere on the planet. In order to do that in the places where it is most needed (and to continue distributing Telegram through the App Store and Google Play), we have to process legitimate requests to take down illegal public content (sticker sets, bots, and channels) within the app. For example, we can take down sticker sets that violate intellectual property rights or porn bots in countries where pornography is illegal.

User-uploaded stickers sets, channels, and bots by third-party developers are not part of the core Telegram UI. Whenever we receive a complaint at abuse@telegram.org regarding the legality of public content, we perform the necessary legal checks and take it down when deemed appropriate.

Please note that this does not apply to local restrictions on freedom of speech. For example, if criticizing the government is illegal in a country, Telegram won't be a part of such politically motivated censorship. This goes against our founders' principles. While we do block terrorist (e.g. ISIS-related) bots and channels, we will not block anybody who peacefully expresses alternative opinions.

FAQ link: https://telegram.org/faq#q-there-39s-illegal-content-on-telegram-how-do-i-take-it-down
Читать полностью…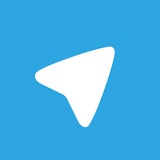 Finally some good news for our Iranian users.

A couple of weeks ago Telegram stopped working in Iran, so I assumed we had been blocked there. However, service has since returned to normal, and the Iranian Ministry of Information and Communication declared they were not going to block Telegram.

The interruption of service, they say, was due to the disruption of cables connecting Iran with the rest of the world (Suez Canal, Mandeb Strait + Iran-Turkey cables), and the poor connectivity affected most western services in Iran – not just Telegram. 

Moreover, the government denied that they required any kind of spying tools from Telegram, saying that the demand I received was fake and not authorized by any higher authorities.

I'd like to believe that this is true – it would mean that the Iranian people will continue to be able to use what I maintain is the best messaging service on the market. And since our system administrators confirm that the Iranian government's report of cable disruption is probable, my earlier claim about Telegram getting blocked may have been inaccurate (or at least premature). 

In that case, sorry for the false alarm, everyone. It's easy to misinterpret the situation in markets that have a history of internet censorship – you might have heard that Facebook and Twitter have been blocked in Iran for a few years. However, this doesn't mean that Telegram can't be blocked there in the future.

Iranian authorities made it clear that they would block Telegram if it contained publicly available porn, i.e. porn bots and porn channels. If this is the only matter that poses a concern, there will hardly be any problem, since we already block most porn bots and channels anyway due to App Store restrictions. 

Anyway, the bottom line: we're good in Iran. For now. And let's hope for the best 🌟
Читать полностью…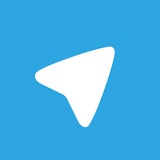 Telegram for Android just got updated with Android 6.0 features. Version 3.2.3 supports Now on Tap, Direct Share and Fingerprints for Passcodes.

Update it here: https://telegram.org/dl/android
Читать полностью…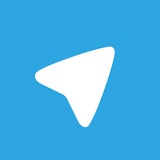 Good news for artists: We've upgraded the @ bot, which helps you create sticker packs from your pictures.

This bot will now also give you usage statistics for your stickers and packs. Try feeding it the new commands:
/stats
/top
/packstats
/packtop

Stickers bot:
/channel/stickers
An introduction to sticker packs:
https://telegram.org/blog/stickers-revolution
Читать полностью…