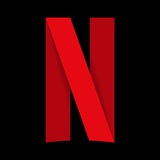 Netflix's 'Fate: The Winx Saga' Stretches Fanfic Tropes Past Their Limits. Do not miss it!
Читать полностью…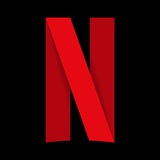 Why everyone's jumping on the bandwagon of Netflix's French hit, 'Lupin'? Because its brilliant.
Читать полностью…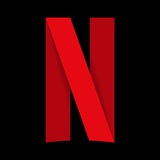 Netflix's French original "Lupin" is the streamer's latest international hit, and set to pull in eye-watering numbers for the service.

The SVOD giant projects that the clever Omar Sy-fronted crime caper will be watched by 70 million members within its first 28 days on the service. The drama launched on Friday and has already nabbed the #1 spot in Netflix's Top 10 rankings in countries including Brazil, Vietnam, Argentina, Germany, Italy, Spain, Poland, the Netherlands, the Philippines and Sweden.
Читать полностью…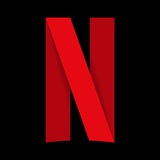 'We Can Be Heroes' Is The #1 Movie On Netflix Yet Again!
Читать полностью…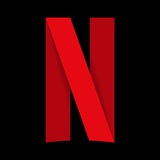 'Mosul' Cast Receiving ISIS Death Threats After Huge Viewership Numbers On Netflix For Iraq Drama
Читать полностью…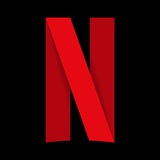 Bridgerton Star Claps Back After Fans Critique Diversity In The Netflix Show. Nicola Coughland recently stated on her Twitter account that people were downvoting Bridgerton on IMDB due to the diversity of its cast. After pointing out that the series holds the title of 5th biggest Netflix original release ever, a fact that she says can't be downvoted, she added this little clapback:

You know the way some people were like 'Diversity in period drama doesn't work'....63 million households thought it did tho so.
Читать полностью…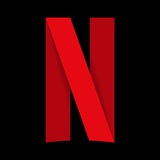 Watch Zendaya in the trailer for Netflix's Malcolm & Marie from the creator of Euphoria!
https://www.youtube.com/watch?v=CGZmwsK58M8&feature=emb_title
Читать полностью…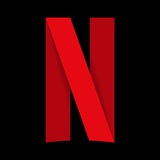 We Can Be Heroes 2 Announced By Netflix
Netflix officially announced We Can Be Heroes 2 is in development from director Robert Rodriguez after the first film's successful launch.
Читать полностью…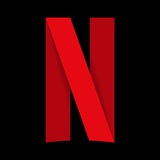 Deadline recently did some digging into the performance stats of a slew of titles that Netflix dropped in December, hoping to gain some awards traction, and found out that Clooney's The Midnight Sky was viewed by an estimated 72 million homes in its first four weeks, a number that would be good enough for becoming one of the streamer's "biggest-ever films," according to Deadline.
Читать полностью…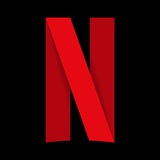 Reed Hastings and Ted Sarandos will see compensation unchanged for next year, with CFO Spencer Neumann earning more than $11.5 million.
Netflix co-CEOs Reed Hastings and Ted Sarandos will see their 2021 compensation stay unchanged from 2020.

The executives are expected to earn $34,650,000 each next year, according to a regulatory filing that was published on December 28. Hastings' pay is made up of $34 million in stock options and $650,000 in base salary, while Sarandos will take a $20 million base salary and $14,650,000 in stock options.
Читать полностью…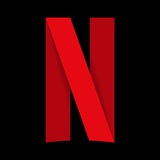 For his newest Netflix film, "We Can Be Heroes," premiering on Christmas Day, Rodríguez told NBC News that he found himself revisiting the notes and journals he kept while doing "Spy Kids" and "The Adventures of Sharkboy and Lavagirl." Tapping back into some of those sources of inspiration was crucial for creating "something that just feels like those films, but it's still new and fresh for today."

"All those earlier films were based on my experiences growing up in a family of 10 kids," he said, "whereas this one, was more based on my experience as a father raising my kids."
Читать полностью…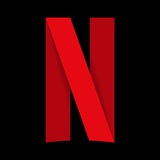 The streaming giant and 'Game of Thrones' creators David Benioff and D.B. Weiss partnered with Yoozoo Group on the high-profile plan to adapt the bestselling Chinese sci-fi books. But Yoozoo's chairman Lin Qi is now hospitalized after an alleged poisoning and another executive from the company is in police custody as the lead suspect.
Читать полностью…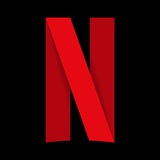 Netflix announced a new trailer for "Death to 2020," a new special from "Black Mirror" executive producers Charlie Brooker and Annabel Jones, which will premiere on the platform Dec. 27. The upcoming comedy, made in a documentary-style format, will feature interviews with and appearances by Samuel L. Jackson, Hugh Grant, Lisa Kudrow, Kumail Nanjiani, Tracey Ullman, Samson Kayo, Leslie Jones, Diane Morgan, Cristin Milioti, Joe Keery and Laurence Fishburne. The special "mockumentary" also takes a comedic spin on the events that unfolded throughout this year. Watch the trailer below.

https://www.youtube.com/watch?v=veUqfcyZ_Bo&feature=emb_logo
Читать полностью…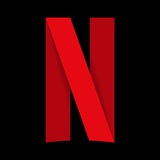 Tommy Ward, one of the subjects of Netflix's true-crime doc series The Innocent Man, is a step closer to freedom after a judge vacated his conviction.

This comes a year after his co-defendant Karl Fontenot was released from prison for the same crime and two years after the show aired on the streamer.

On Friday, the District Judge Paula Inge in Pontotoc County, vacated the convictions and sentences against Ward, dismissed the charges and ordered his release from Dick Conner Correctional Center in Hominy.
Читать полностью…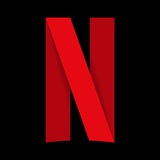 The beloved Grishaverse novels are finally making their way to our screens. We learned about the Netflix adaption of Leigh Bardugo's books—Shadow and Bone and Six of Crows—back in 2019. Casting announcements soon followed. But now we have an official sneak peek at the series as well as a release date. Here's the first teaser trailer for Shadow and Bone.

https://www.youtube.com/watch?v=Hf91m13vIWo&feature=emb_logo
Читать полностью…