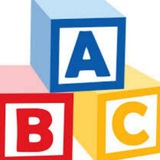 The American and British dictionaries are very different, because they were compiled by two very different authors with two very different perspectives on language

🏖 Holiday — Vacation

🍟 Chips — Fries

🏢 Flat — Apartment

🚇 Underground — Subway

📬 Post — Mail

⚽️ Football — Soccer

📱Mobile phone — Cell phone


American English has become much more pervasive than British English according to a new study. ... However, British English has always been the norm there. In contrast, British English is still prevalent in Commonwealth countries.


Which one do you use?
Читать полностью…