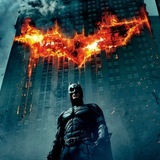 Ride Along (2014) • Movie
​​1h39min ⭐️6.2 IMDB
  
Director: Tim Story
Actors: Ice Cube, Kevin Hart, Tika Sumpter, John Leguizamo

Genres: Action, 🤣 Comedy, 🔪 Crime
Ride Along is a movie starring Ice Cube, Kevin Hart, and Tika Sumpter. Security guard Ben must prove himself to his girlfriend's brother, top police officer James. He rides along James on a 24-hour patrol of Atlanta.
Читать полностью…