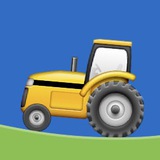 Трактор в Германию🇩🇪

C++ developer, Berlin
http://bit.ly/2YV1W3t

• Position: full-time, no remote or freelancer work
• Salary: 75 000-120 000 € gross per year

Think-cell – international company that develops the leading enterprise data visualization software for business presentations. The company was established in 2002 and now has 40 employees from 17 countries.

We are looking for smart, creative C++ developers with a solid theoretical background. You will work largely independently and will be responsible for the whole range of activities when implementing a new feature.
You will be involved in creating concepts and code, conceptual design, usability, user experience and work on challenging visualization problems, reverse engineering of Microsoft's code, and reinventing the user interface.

Benefits and perks
• No-meeting policy, no time devoted to organizational stuff, documentation and no tracking of time, flexible hours
• All management are computer science PhDs
• Sponsorship of the work permit, support in moving and accommodation, tickets, apartment for the first time
Читать полностью…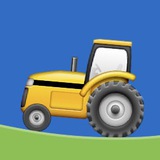 Xapix is a Software Product that's all about data and APIs. Our mission is to get the world's systems talking to each other using our data transformation platform. We are a deeply technical team and seeking to further build out our core before scaling up beyond current customers.
We do serious Agile in a team of 8 friendly engineers (some Russian speaking) at our super nice SAP Data Space office at Hackescher Markt, Berlin, Germany.
We are experienced in providing relocation and visa / bluecard support.
🔎 xapix.io

Senior Frontend Developer
👉 http://bit.ly/2Tag8jF

Rails Developer for a Data Integration & Transformation Developer Tool
👉 http://bit.ly/33dAJYO

Clojure Developer
👉 http://bit.ly/2YrgLLs
Читать полностью…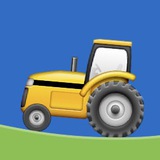 Трактор в Новую Зеландию! 🇳🇿

Houston originated out of a Fintech startup in Sydney. The founder went on to recruit his development team in Ukraine.
Their ingrained cultural skills, such as problem solving abilities, product ownership and general work ethic were outstanding. As the project developed, the team grew and a permanent office was established in 2015.
Since this time we have started to work with many other clients all over the world. 100 people are currently working on building a global human-to-human online tutoring marketplace.
🔎 houstonapps.co


Senior/Expert Developer
👉 http://bit.ly/2M3M4of

Senior Front-End Developer
👉 http://bit.ly/2XUxAyd
Читать полностью…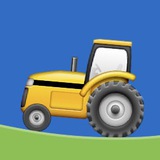 Трактор в Сингапур! 🇸🇬

Fevernova Mobile — the team of talented people and our passion is mobile development.
We have been on the IT market for more than 3 years and continue to grow and develop non-stop.
Fevernova's philosophy lies much deeper than just in the mobile development and writing
clean and bug-free code.
🔎 fevernova.mobi


QA Automation Engineer
👉 http://bit.ly/31LaAQL

Senior Node.js developer
👉 http://bit.ly/2FlLcHo

Senior Android Developer
👉 http://bit.ly/2Kq1nHT

Senior Software Engineer (Java)
👉 http://bit.ly/2RnxQ2d

Senior Software Engineer (Python)
👉 http://bit.ly/2Y1qeoO
Читать полностью…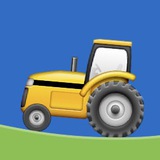 Трактор в Краков! 🇵🇱

Software development is what Integrio professionally does for the last 14 years. We are experts in rapid custom development of web-based, distributed and standalone applications designed to meet your organization's specific requirements and business needs. We follow proven practices that allow for successful project completion, and deliver solutions that exceed customer expectations. We have experience with working with broad range of customers, from individuals to some of the world's largest companies.
🔎 integrio.net

Java Developer
👉 https://bit.ly/2VUs8FO

Angular2+ Developer
👉 https://bit.ly/2I9H0vf
Читать полностью…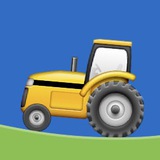 Трактор в Сингапур! 🇸🇬

We are Fevernova Mobile — the team of talented people and our passion is mobile development.
We have been on the IT market for more than 3 years and continue to grow and develop non-stop.
Fevernova's philosophy lies much deeper than just in the mobile development and writing
clean and bug-free code.
🔎 fevernova.mobi

Senior Java Software Engineer
👉 https://bit.ly/2YC9LY1

Senior Python Software Engineer
👉 https://bit.ly/2YC9W5D

Senior Ruby on Rails Software Engineer
👉 https://bit.ly/2w31K1Y

Senior Node.js developer
👉 https://bit.ly/2JJAbTi

Senior Android Developer
👉 https://bit.ly/2VvtDtM

Senior Golang Software Engineer
👉 https://bit.ly/2W9oqfB

QA Automation Engineer
👉 https://bit.ly/2JJLOd1
Читать полностью…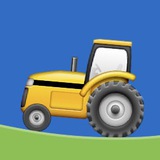 Трактор в Германию! 🇩🇪

Xapix is a Software Product that's all about data and APIs. Our mission is to get the world's systems talking to each other using our data transformation platform. We are a deeply technical team and seeking to further build out our core before scaling up beyond current customers.
🔎 xapix.io/

Product Manager
👉 https://bit.ly/2V41dH1


K&C drives the digital transformation with cutting-edge technologies for more than 20 years. We help our customers to outpace their competitors by implementing innovative solutions.
You have a chance to become a part of the best German edtech startup StudySmarter in a highly exciting growth phase.
🔎 kruschecompany.com/

Front End Developer
👉https://bit.ly/2Lqdar9


Evolvice Team GmbH is looking for an Embedded Developer
to join our Munich office to provide a multidisciplinary approach to cover all software components of IoT projects.
🔎 evolvice-team.de

Embedded Developer
👉https://bit.ly/2DQW53f
Читать полностью…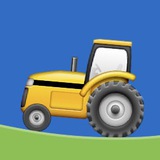 Трактор в Чехию! 🇨🇿

First Line Software is a premier provider of custom software development, technology enablement services and value-add consulting in big data engineering, digitalization, intellectual integration, industrial Internet, and IoT, digital media and marketing, and enterprise content management as well as healthcare IT.

Senior Episerver Developer
👉🏼 https://bit.ly/2GoMQro

MS Dynamics 365 developer
👉🏼 https://bit.ly/2Gq3Tt9

Techona provide a range of online businesses with software and e-commerce solutions that are geared to help them expand their global reach. Our team of highly trained developers and designer are constantly evolving and developing new technology that will make your every-day easier and grow your business.

QA Engineer
👉🏼 https://bit.ly/2IGklIQ

Games developer (Javascript)
👉🏼 https://bit.ly/2Phchj1

mgm has been developing web applications for more than 20 years: eCommerce, Insurance and eGovernment. More than 600 colleagues at our 15 locations represent our vision: Innovation Implemented.

Senior Java Developer
👉🏼 https://bit.ly/2UK8WP6
Читать полностью…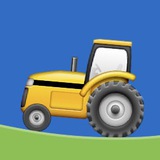 Трактор в Японию

As blockchain technology evolves further, it is driving advances to the way we live. SensCode aims to work with its business partners to be a firm that lasts for the long run and remains relevant in the coming age where technology continues to evolve, helping society solve its shortcomings and achieve a clear, fair, and equitable world for all.

Middle Front End Developer
http://bit.ly/2SYWGVl

Fullstack Developer
http://bit.ly/2TvbHDC

Java Engineer
http://bit.ly/2TPvxJb

Python / Django Developer
http://bit.ly/2TJGQCv
Читать полностью…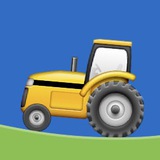 Трактор в Польшу 🇵🇱

SRI Infotech is a boutique IT services company, founded in 2006 to deliver technology and process outsourcing services to custody and fund administration, asset management and financial services clients.
Our Global Footprint consists of over 200 resources:
• 23% United States
• 72% Eastern Europe
• 5% India
We specialize in the entire investment management lifecycle:
Innovation & Lab > Workflow Design > Implementation > Rollout
Our largest client is a Global Fortune 500 Asset management corporation located in Boston, Massachusetts, for whom we have completed over 200 projects.

JavaScript (UI) Developer (Gdansk)
http://bit.ly/2NkgqRW

Java Developer (Gdansk)
http://bit.ly/2U0ghG5

Automation Developer – RPA (Gdansk)
http://bit.ly/2GzSaLj


American product company is looking for middle/senior Full Stack developer in Krakow, Poland.
http://bit.ly/2DZJYQT


DataArt ищут Middle QA Automation Engineer в Люблин.
http://bit.ly/2U33keA
Читать полностью…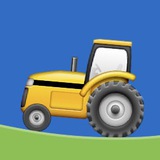 Трактор в Голландию 🇳🇱

Java Software Developer (Hertogenbosch)
http://bit.ly/2S3QH5f

At BlueRock Logistics our main objective is Simplifying Supply Chains. We believe that we can make significant improvements by addressing inefficiencies and fragmentation within the logistics domain.
This goal is achieved by utilizing our expert knowledge and experience in logistics optimization, software development and scientific research. We strive to understand our clients' objectives and their essence of ambition. By combining our experience with critically looking at data we simplify the processes of shippers and transportation service providers.
Our state of the art software is easy to use, pro-active (event driven) and supported by our custom algorithms that combine speed and quality. Through engaging closely with our user base we experience a high acceptance rate during our projects. The importance of support and assistance is valued at BlueRock Logistics and our team will always respond very quickly to solve an issue.

Трактор в Берлин 🇩🇪

Clojure Developer for a Data Integration & Transformation Developer Tool
http://bit.ly/2B4t0A1

Frontend Developer
http://bit.ly/2WhLdTx

Rails Developer
http://bit.ly/2HvtZPz

Xapix is a Software Product that's all about data and APIs. Our mission is to get the world's systems talking to each other using our data transformation platform. We are a deeply technical team and seeking to further build out our core before scaling up beyond current customers.

Companies have a wealth of data trapped behind legacy APIs. These often have overly complex, inconsistent, or hard to parse data structures, which need to be queried using outdated standards. It's our job to fix that – data transformation is key.

Our product is currently used by big corporates in the automotive and manufacturing space, but that is just the beginning: help us grow into a $1bn company.

We do serious Agile in a team of 8 friendly engineers (some Russian speaking) at our super nice SAP Data Space office at Hackescher Markt, Berlin, Germany.

We are experienced in providing relocation and visa / bluecard support.
Читать полностью…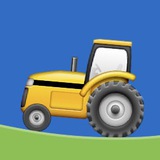 Трактор в Финляндию 🇫🇮

Senior Back-end Developer (Python + MongoDB)
http://bit.ly/2sp8uFL

If you are excited about new technologies such as AR, multiplayer games and cloud front for scale of millions of simultaneous players then we invite you!

Requirements
- 5+ years of backend development experience
- Great teamwork skills on agile environment
- MongoDB and noSQL experience
- Experience in designing architecture for high volume user backends
- Proficiency with Python
- Sense on security pitfalls and how to minimise them

Трактор в Корею 🇨🇳

Go techlead в корейскую финансовую компанию (Сеул)
http://bit.ly/2FhG4ow

Контракт на год с продлением.

Основной язык С++/Java/C# от 10-лет опыта, Golang 3-5 лет опыта, nosql, многопоточные сетевые приложения такие как банк, мессенджер, платежная система, realtime webrtc/rtp сервисы.
Билеты на самолёт оплачиваются. Так же оплачиваются проживание в отдельной квартире, медицинская страховка, налоги, проезд до офиса. Вся команда русскоязычная. Будет два переводчика на корейский, в случае необходимости.
Проект находится в начальной стадии есть возможность участвовать с
самого начала. Всего в команде 15 человек сейчас, планируется 30, два офиса в Киеве и Сеуле.

Трактор в Швецию 🇸🇪

Full stack developer
http://bit.ly/2SI2CCV

Нанимают fastdev.se

Трактор в Данию 🇩🇰

Front-end developer (with PHP experience)
http://bit.ly/2C8sEIi

We're Hobbii. One of the fastest growing e-commerce companies in Scandinavia. We're selling yarn and knitting accessories. We have several hundred thousand customers who expect us to always deliver of the highest quality. We are more than 80 dedicated people on the team. We're located in a nice office space next to our warehouse.

ПС: нанимает СТО (он же кофаундер) лично.

Трактор в Латвию 🇱🇻

Data Science/ Machine learning
http://bit.ly/2QwJ8is

Компания Lucky Labs – это международная IT-компания, которая является ведущим разработчиком софтверных продуктов для маркетинговой, игровой и финансовой сфер с широкой географией поставок своего программного обеспечения - на европейский и азиатский рынки.
Мы успешно сотрудничаем с различными разработчиками виртуальных игр и основными маркетинговыми компаниями. Разработали эффективные решения для более 100 мобильных и настольных приложений.

И традиционно трактор в Германию 🇩🇪

Java Software Engineer / Team Lead (Frankfurt, Nuremberg)
http://bit.ly/2QxIhhy

Adorsys — міжнародна компанія з надання IT-послуг в сфері банків й фінансів. Зареєстрована в 2006 році в Німеччині. Компанія намагається привнести інновації й сучасні технології в консервативну банківську сферу. Поєднуючи перевірені технології з Open-Source проектами, компанія створює нову цінність для своїх замовників й кінцевих споживачів банківських послуг. Компанія має два власні центри розробки у Німеччині й потребує притоку нових ідей й професіоналів з створення Software.

Senior C++ Engineer (Берлин)
http://bit.ly/2RF3ESM

Ищем классного С++ инженера.
Создаем системы в сфере робототехники, которые захватят и поработят Землю!
У нас очень классная команда и задачи.
must have experience:
— very proficient in C++. Умение писать классный код.... очень быстро %=)))
— STL, boost
— algorithms and problem solving
— опыт «оживления» какой-нибудь железяки(от домашнего пылесоса, до HK-Drone из Терминатора или 3д принтера) или написания своего 3д движка(совершенно коммерчески бессмысленный проект, но как же без своего 3д движка!!!).

ПС: местные трактористы в Берлине не первый год проводят зарплатный опрос в профсоюзе трактористов. Результат по ссылке - http://bit.ly/2QzHa1b
Читать полностью…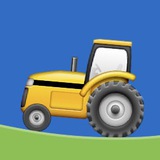 Трактор в Краков 🇵🇱

Motorola Solutions has 2 offices in Poland, in Cracow and Warsaw.
Main office is located in Cracow and has more than 1,800 employees who work in the Software Design Center , Finance Shared Service Center, Supply Chain department, Learning department, EMEA Support Service Center, Quality Assurance, Lab Administration.

The Krakow Government Solutions Software Design Center was established in 1998 and its operations are focused on APCO 25/TETRA/LTE radio network and subscriber software development. Projects in this space cover software development for radio infrastructure, network management solutions for radio network and subscriber terminals. Within the scope of development, operations deliver also applications using radio network communication protocols to deliver range of services for end users.

https://goo.gl/vMB866

Нужны BackEnd/FrontEnd/JS/Linux platfrom девелоперы. Написать рекрутеру можно по ссылке.
Читать полностью…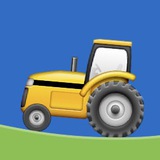 Трактор в Гамбург 🇩🇪

Senior Java Developer
https://goo.gl/ak4j8C

Livatek is a Danish/German company that provides software development servises to clients around EU. Our client is a Germany company they provide to their clients with services in the areas of program and project management, strategy consulting, software procurement and implementation, software asset management, mobile management, SAP, etc.
Читать полностью…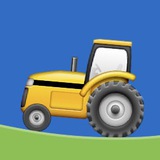 Трактор в Лондон 🇬🇧, зарплаты в описании вакансий:
Memrise is a Language learning Platform with a website and iOS and Android Apps . Memrise specialises in combining memory techniques entertaining content in order to make language learning genuinely recreational.

Memrise has more than 200 language courses across 25 languages. The app has over 25 million registered users, all courses are totally free to learn, and there is no advertising.

Our Android App is Google's best app 2017, our iOS App has topped the education category in dozens of countries and was best of Self Improvement in the Play Store in 2016.

We have a fantastic team of people working on a product used by millions worldwide, that makes learning joyful and effortless, leveraging lots of brain science and plenty of humour in the process. To find out more visit: www.memrise.com

https://www.memrise.com/

Senior Full Stack Developer
https://goo.gl/LDL1J5

Full Stack Developer
https://goo.gl/JkKNuL

Senior Android Engineer
https://goo.gl/S6xm3j

Senior iOS Engineer
https://goo.gl/GQKAaj
Читать полностью…