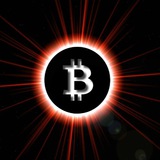 If you want to become rich in this altseason then 100% make sure to Join him & Avoid million mistakes🔥

— With extremely high precision Signals for great returns
— Besides, there are extremely enthusiastic BTC analysis and evaluation
— All are superbly surpassed my expectations

👇👇👇👇
/channel/Bitcoin_Crypto_Signals

I personally suggest you to Join him guys

#ad
Читать полностью…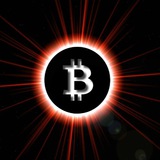 New York attorney general warns cryptocurrency industry: 'Play by the rules or we will shut you down'

The Empire State's attorney general warned individual investors and crypto industry players of the perils of digital assets.

https://www.cnbc.com/2021/03/01/new-york-attorney-general-warns-cryptocurrency-industry-play-by-the-rules-or-we-will-shut-you-down.html
Читать полностью…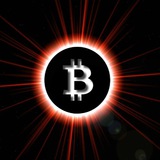 China Charges Ahead With a National Digital Currency

The electronic Chinese yuan is now being tested in cities such as Shenzhen, Shanghai and Beijing. No other major power is as far along with a homegrown digital currency.

https://www.nytimes.com/2021/03/01/technology/china-national-digital-currency.html
Читать полностью…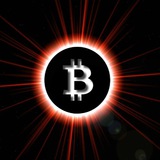 Coinbase and Roblox take a page from Google, keeping marketing costs way down ahead of public debuts

For Coinbase and Roblox, sales and marketing costs as a percentage of revenue is in the single digits, which is much lower than most pre-IPO tech companies.

https://www.cnbc.com/2021/02/28/coinbase-roblox-take-page-from-google-keeping-marketing-costs-down.html
Читать полностью…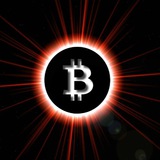 Just a shoutout to my good friend Sam, who makes really good analysis , Charts and Free Signals.
For me this is one of the best crypto channels on telegram.

@ding is a special channel running by a professional analyst.
Sam knows what to buy and what to sell.

- Consistent predictions/entries
- Highly accurate trades/analysis
- Fully transparent

All his useful contents are free for everyone.

👉 Make sure to check him out: /channel/Bitcoin_Ethereum_Trading
Читать полностью…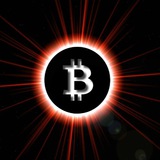 ​​Here is a little Gem 💎 : CS by Blockchain and Payment Platform Credits.
 
The project is on a market since ICO in 2018. They have a strong community and really great products in the pipeline, but not so much news in external media. Probably because of the lack of external news, their entry price is still low, I cannot find the other reason for this. 
 
What is the best about Credits? Undoubtedly, their technology. Blockchain is written in Java and based on PoA, currently going via the patent process. Fully decentralized protocol showing great speed results and amazingly low costs per transaction (less than a cent!). As per the news on their web-site team is preparing to launch the Public Speed/Load Test of the chain to demonstrate the operational power of the protocol.
 
The team is also developing its fintech line of products on its blockchain. Fintech and Neo banking are in the continuous trend and the Credits roadmap for 2021 looks exciting! 
 
Check out their roadmap here
 
Читать полностью…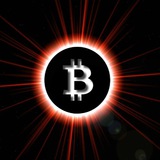 Coinbase files to go public in a key listing for the cryptocurrency category

This morning Coinbase, an American cryptocurrency exchange, released an S-1 filing ahead of its direct listing. The company's public debut has been hotly anticipated thanks to recent activity amongst bitcoin and other blockchain-based assets, the com…

https://techcrunch.com/2021/02/25/coinbase-files-to-go-public-in-a-key-listing-for-the-cryptocurrency-category/
Читать полностью…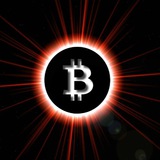 Another Chinese city launches a digital currency test — this time it's much larger at $6 million

The scale of the trial in Chengdu city is much larger than one in Beijing earlier this month, which aimed to distribute $1.5 million to 50,000 applicants.

https://www.cnbc.com/2021/02/24/chinese-city-chengdu-launches-6-million-digital-currency-test.html
Читать полностью…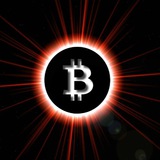 MicroStrategy CEO says bitcoin will one day have $100 trillion market value even as price dives

Bitcoin's volatility will fall as it grows to become a "stabilizing influence" for the entire global financial system, MicroStrategy CEO Michael Saylor told CNBC.

https://www.cnbc.com/2021/02/23/microstrategy-ceo-michael-saylor-sees-bitcoin-100-trillion-market-value-one-day.html
Читать полностью…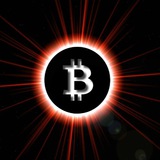 Indian billionaire says the country's regulators need to 'step in and ban bitcoin'

The investor, sometimes referred to as India's Warren Buffett, also told CNBC he "will never buy bitcoin."

https://www.cnbc.com/2021/02/23/investing-billionaire-jhunjhunwala-says-india-should-ban-bitcoin-.html
Читать полностью…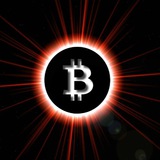 ​​Dear Community,
Another big player of the ART market launched its own cryptocurrency on BITTREX.

Due to the 1,800% increase of the 4ART coin it was sold out on the exchanges in no time. Thus, a relatively inexpensive entry was no longer possible to support this fantastic idea.

Currently the coin is available for approx 0.24$ which is still an acceptable rate.

👉 Please note that the orderbooks on BITTREX are refilled to an available, however, limited amount.

Analysts predicted already a target of $1.90 mid-term; long term they expect a run comparable to other notable cryptocurrencies (Chainlink, dot, etc).

Learn more about 4Art:
https://4art-technologies.us18.list-manage.com/track/click?u=549b134be60aa4c96740d2fd9&id=a5cfcee478&e=b13c94b062

The latest 4Art Pressreleases:
▪️Fintechnews
▪️Markets.BusinessInsider
▪️Boerse - Social

Watch Video:
▪️ CRYPTO ART SALES AT HOFA GALLERY ON SKY NEWS

Currently you can Trade 4Art on Bitrrex in btc and usdt Pair:
Trade Now on Bittrex

Stay updated, and join our English speaking telegram group: 👇

📌/channel/cryptomeetsartenglish 📌


Stay tuned!
Читать полностью…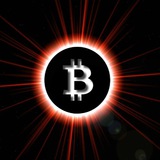 💎 Fractal giveaway:
💵 Reward: $300 USDT

💰1st place 150 USDT
💰2nd place: 100 USDT
💰3rd place 30 USDT
💰4th please 20 USDT


The tasks:
1-Follow Twitter
(https://twitter.com/JOHNCON01104857)

2-Like & retweet this tweet
(https://twitter.com/JOHNCON01104857/status/1362851924064800769?s=19)

3-make any comment (https://twitter.com/JOHNCON01104857/status/1362851924064800769?s=19) about Fractal project

Don't miss this big chance!
Читать полностью…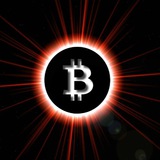 Crypto is a crazy journey. Tell your craziest story for a chance to win 10K USDT and get on the Cointelegraph pages.

You don't have a crazy story? Join Tradelize and get your $30 giveaway.

- Go to the Tradelize platform
- Add your API keys
- Share your crypto story with the #TradelizeContest tag

Follow the link and enter this daring contest.
Читать полностью…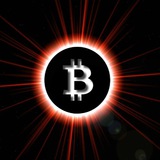 Just a shoutout to my good friend Sam, who makes really good analysis , Charts and Free Signals.
For me this is one of the best crypto channels on telegram.

@ding is a special channel running by a professional analyst.
Sam knows what to buy and what to sell.

- Consistent predictions/entries
- Highly accurate trades/analysis
- Fully transparent

All his useful contents are free for everyone.

👉 Make sure to check him out: /channel/Bitcoin_Ethereum_Trading
Читать полностью…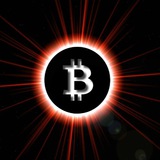 BNY Mellon to offer bitcoin services, a validation of crypto from a key bank in the financial system

Bank of New York Mellon said Thursday that it will begin financing bitcoin and other digital currencies.

https://www.cnbc.com/2021/02/11/bny-mellon-to-offer-bitcoin-services-a-validation-of-crypto-from-a-key-bank-in-the-financial-system.html
Читать полностью…