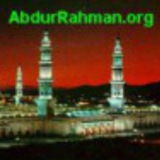 Al-Bayhaqi quoted a story of our Shaykh al-Haakim Abu Abdullaah -Rahimullaah- who was afflicted with ulcers on his face, and he had tried a number of treatments but they did not go away, and it remained like that for nearly a year.

He then asked the teacher, Imam Abu Uthmaan as-Sabooni to make Dua' for him in one of his gatherings on Friday, so he made Dua' and many of the people with him said Ameen. When it came to the next Juma' a woman came to the gathering and left a brief message saying that she had gone back home and exerted herself in making Dua' for al-Haakim Abu Abdullaah that night, and that she had seen the Messenger of Allaah-sallAllaahu alayhi wa sallam- in her sleep, and it was as if he was saying to her: "Tell Abu Abdullaah to distribute water amongst the Muslims.

I came with that message to al-Haakim, and he ordered that a watering place be built at the door of his home, when they had finished building it, he ordered for water to be poured into it and ice placed into that water, and then the people began drinking from that water. Not a week had passed by, except that it was obvious that his health had been restored, and the ulcers had ceased. His face had become better than it was before, and he lived like that for a number of years.'

[Collected in 'Saheeh Targheeb wa Tarheeb' No. 964 Albaani declared it to be Saheeh Maqtu, 1/p.568]

Translated by Abbas Abu Yahya hafidhahullaah
https://abdurrahman.org/2014/10/08/seeking-treatment-for-an-illness-by-giving-charity/
Читать полностью…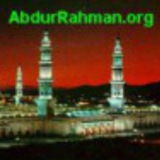 Excellent Benefit from Tafseer Ibn Katheer

Allaah hates not to be asked, and the son of Adam hates to be asked – Tafseer Ibn Katheer

https://abdurrahman.org/2018/01/25/allah-hates-not-to-be-asked-and-the-son-of-adam-hates-to-be-asked/
Читать полностью…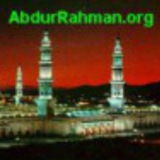 "Indeed, time is like a sword; either you strike it, or it will strike you!"

Utilise your Time in Beneficial Matters & keep away from Qeela wa Qaal - Shaykh Uthaymen

https://abdurrahman.org/2016/10/21/utilise-your-time-in-beneficial-matters-keep-away-from-qeela-wa-qaal-shaykh-uthaymeen/
Читать полностью…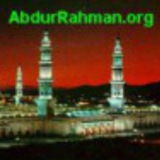 Sharh as-Sunnah : Lesson 52: Point 89
Shaykh Fawzan | Dawud Burbank [Audio|English]

Imaam Barbahaaree rahimahullaah said:

And to have eemaan that Allaah, the Most High, showed His Prophet sallAllaahu `alayhi wa sallam what was going to occur in his nation until the Day of Resurrection

https://abdurrahman.org/2018/01/24/allaah-revealed-to-his-prophet-what-will-occur-to-his-ummah-till-the-day-of-resurrection/
Читать полностью…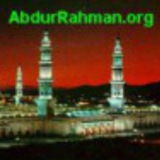 Benefit: O you who believe! If you obey and fear Allaah, He will grant you Furqan – Tafseer Ibn Katheer

https://abdurrahman.org/2018/01/24/o-you-who-believe-if-you-obey-and-fear-allah-he-will-grant-you-furqan/
Читать полностью…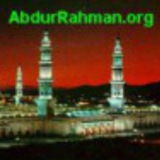 Sharh as-Sunnah : Lesson 51: Point 87
Shaykh Fawzan | Dawud Burbank [Audio|English]

Imaam Barbahaaree rahimahullaah said:

And know that selling and buying is lawful if it is carried out in the markets of the Muslims in accordance with the rulings of the Book and the Sunnah as long as no deception, oppression or treachery is committed, nor anything contrary to the Qur'aan or contrary to what is known.

https://abdurrahman.org/2018/01/23/selling-and-buying-without-deception-oppression-or-treachery/
Читать полностью…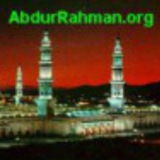 Aayatul-Kursi contains Ismullaahi al-Aa'tham (Allaah's Most Greatest Name)

https://abdurrahman.org/2018/01/23/aayatul-kursi-contains-ismullaahi-al-aatham-allaahs-most-greatest-name/

Abu Umaamah (رضي االله عنه) reported that the Prophet (صَلَّى اللّٰهُ عَلَيْهِ وَسَلَّم) said,

"Allaah's Most Great Name is in three soorahs in the Qur'aan, in Soorat Al-Baqarah and in Aal-'Imraan and in Soorat Taha."

Al-Qaasim bin 'Abdur-Rahmaan, one of the narrators of this hadeeth, searched the Qur'aan and found

Aaytul-Kursi in Soorat Al-Baqarah (2:255):
[ االلهُ لا إله إلاَّ ُ هوَ الحَيُّ القَيُّوم ]

And in Soorat Aal-'Imraan (3:2):
[ اللَّهُ لَا إِلَٰهَ إِلَّا هُوَ الْحَيُّ الْقَيُّومُ ]

And in Soorat Taha (20:111)
[ وَعَنَتِ الْوُجُوهُ لِلْحَيِّ الْقَيُّومِ ]

Reported by al-Haakim, Ibn Maajah, at-Tabarani, at-Tahaawi, and others. Shaykh al-Albaani authenticated its isnaad (As-Silsilah As-Saheeha), vol. 2, no. 746.
Читать полностью…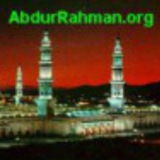 To Allaah belongs whatever is in the Heavens and the Earth – Shaykh Uthaymeen | Dr. Saleh as-Saleh

https://abdurrahman.org/2018/01/22/to-allaah-belongs-whatever-is-in-the-heavens-and-the-earth/
Читать полностью…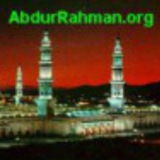 Do you know?

"The people of al-Jannah do not sleep - because of the perfection of their lives and bodies. No illness or the like touches them." - Shaykh Utahymeen rahimahullaah
Читать полностью…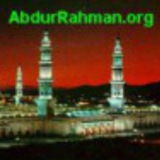 Brief Overview of the Khaarijites (Khawaarij) الخوارج – Dr. Saleh as-Saleh

https://abdurrahman.org/2018/01/19/brief-overview-of-the-khaarijites-khawaarij/
Читать полностью…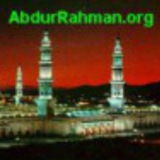 [Excellent]

Points of Benefit Deduced from Aayatul Kursi – Shaykh Uthaymeen | Dr. Saleh as-Saleh

From the Shaykh Utahymeen's Commentary on Imaam ibn Taymeeyah's Sharhul 'Aqeedatil-Waasitiyyah, Prepared by Dr. Saleh As-Saleh (rahimahullah)

https://abdurrahman.org/2018/01/18/points-of-benefit-deduced-from-aayatul-kursi/
Читать полностью…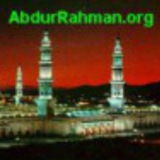 Sharh as-Sunnah : Lesson 49: Point 82
Shaykh Fawzan | Dawud Burbank [Audio|English]

Imaam Barbahaaree rahimahullaah said:

And know that the obligatory prayers are five. There is to be no increase in them nor any reduction in their set times. And upon a journey they consist of two Rak`ahs except for the Maghrib prayer. Whoever says that they are more than five then he has innovated and whoever says that they are less than five then he has innovated. Allaah will not accept any of them unless they are performed within their times except for the one who forgets then he is excused and must perform it when he remembers it and the traveler who may combine the two prayers if he wishes.

Shaykh Saalih Fawzan:
So whoever says that the prayers are more than 5 then he is a mubtadi' (innovator) because he has added something into the religion that is not from it and whoever says that they are less than 5 as is said by a sect of the innovators and the people of misguidance that they are 3. The prayers are confirmed by the Book and the Sunnah and the consensus of the Muslims as being five prayers.

Shaykh Ahmad an-Najmee:
And whoever makes just three times for prayer like the Shi`a; those who permit joining always such that they join the `Asr with the Dhuhr prayer at the time of Dhuhr and they join the `Ishaa· along with the Maghrib at the time of Maghrib based upon the saying of some of their Imaams. Then whoever does that from them and believes it's permissible then he is an innovator astray.

https://abdurrahman.org/2018/01/17/the-obligatory-prayers-are-five/
Читать полностью…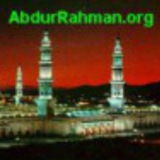 Question 8: Travelling to the lands of disbelief for tourism, business, da'wah, and marriage

"There are some travels to the lands of disbelief that don't include residing nor settling there, like traveling for vacation, and tourism, and traveling for business, and traveling for da'wah, or for someone who made hijrah to go get married over there."

https://abdurrahman.org/2018/01/17/travelling-to-the-lands-of-disbelief-for-tourism-business-dawah-marriage/
Читать полностью…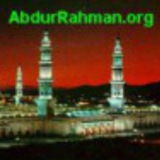 The Defenders of the Creed and Belief - Shaykh Saalih Fawzan's Introduction to "The Explanation of Lum'at-ul-I'tiqaad (Sufficiency in Creed)"

https://abdurrahman.org/2014/09/24/explanation-of-lumat-ul-itiqaad-sufficiency-in-creed-dawood-burbank/
Читать полностью…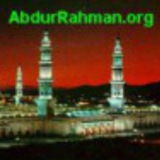 Sharh as-Sunnah : Lesson 48: Point 80
Shaykh Fawzan | Dawud Burbank [Audio|English]

Imaam Barbahaaree rahimahullaah said:

And know that heresy, disbelief, doubts, innovations, misguidance and confusion about the religion have not occurred except through rhetorical theology (al-kalaam) and the people of rhetorical theology and through argumentation, debating, disputing and self-amazement. And how can a man boldly enter into debating, disputing and argumentation when Allaah, the Most High says:

مَا يُجَادِلُ فِي آيَاتِ اللَّهِ إِلَّا الَّذِينَ كَفَرُو

None dispute regarding the aayaat of Allaah except those who disbelieve.(Soorah-Ghaafir (40), aayah 4)

So, upon you is to submit and to be pleased and satisfied with the narrations and to withhold and remain silent.

https://abdurrahman.org/2018/01/16/rhetorical-theology-al-kalaam-argumentation-disputing-self-amazement/
Читать полностью…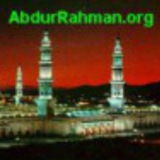 Secret talk between Allaah and His believing worshipper on the Day of Judgment
Читать полностью…